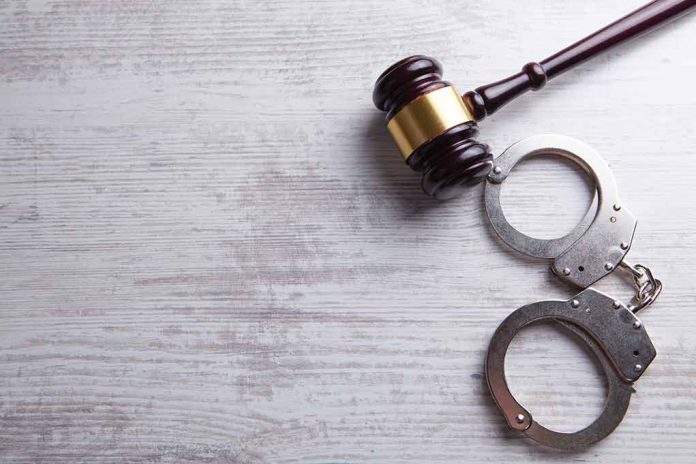 (RepublicanView.org) – A 34-year-old-woman was arrested after she allegedly drove her car into a school that she incorrectly believed was full of Jewish students on November 3.
Ruba Almaghtheh crashed into the Israelite School of Universal and Practical Knowledge after mistaking it for a Jewish institution. The school, located in Indianapolis, is actually part of a black supremacist antisemitic hate group. No staff or students were harmed in the attack.
The group is known for its outspoken hatred of white and Jewish people. The group has posted videos online of them harassing people based on their skin color. They have also been sued for trespassing and frightening potential customers.
Police said Almaghtheth told them that she was fuming after watching reports of the conflict between Israel and Palestine. She claimed the citizens of Palestine as "her people." She also told police that she frequently passed the school and admitted to crashing her car into the building intentionally.
Almaghtheh is facing felony charges after endangering the lives of the building's five occupants, four of whom were children. Those charges include criminal mischief, recklessness, and intimidation. She has also been ordered to keep her distance from Jewish institutions of any kind in Marion County.
Prosecutors requested a bond set higher than average given the potential risks she poses. The petition was granted, and Almaghtheh's bond was set at $200,000. Authorities have arranged her bail hearing for November 17.
Officials advised Jewish groups in the area to exercise extra caution after the incident. Antisemitic attacks have risen sharply in the US and across the globe since the conflict between Israel and Hamas began last month. Earlier this week, an elderly Jewish man was allegedly killed in a protest near Los Angeles, CA. Massive demonstrations with thousands of protestors have occurred in London, Paris, and Washington DC. Some have led to violent outbreaks.
The increased incidents have prompted the Department of Homeland Security to issue a threat warning.
Copyright 2023, RepublicanView.org