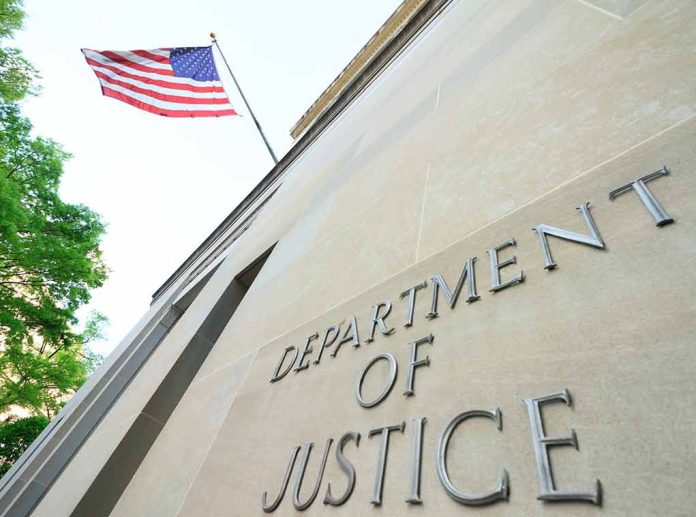 (RepublicanView.org) – Over 220 pounds of suspected illegal substances that would likely have sold on the street for over $8 million were recently seized by law enforcement officers in Massachusetts. The illicit substances included nearly a million individual doses of powdered fentanyl and nearly 20 pounds of heart-shaped pills containing fentanyl and methamphetamine. The pills reportedly looked like the popular Valentine's Day candy known as "conversation hearts." Authorities also seized nearly 60 pounds of counterfeit Adderall pills.
The investigation that led to the drug seizure began in early July, when someone died of an overdose in Salem, Massachusetts. Officers used the victim's Snapchat account to reach out to someone about buying more pills, which led to three more months of investigation and surveillance. A warrant was issued for a search of the suspects' residence on November 1, leading investigators to find drug mixing and distribution tools, as well as loaded firearms inside the residence. According to court documents, "multiple children" also resided in the apartments where the illegal and deadly substances were stored.
Three men were arrested in connection with the investigation—Emilio Garcia, Deiby Felix, and Sebastien Bejin. Garcia is believed to be the ringleader of the drug distribution operation.
U.S. Attorney General Merrick Garland made a statement referring to trafficking of fentanyl as "depraved," drawing particular attention to the fact that these distributors had made their deadly substances look "like candy to appeal to teenagers." He further said the Justice Department will not stop attacking links in the fentanyl trafficking chain globally until those responsible are brought to justice.
CBS News reported that according to the Drug Enforcement Agency, in 2022, over 82,000 Americans died due to fentanyl. The number of deaths due to fentanyl has increased yearly for the last five years. Over 55 million pills containing fentanyl have been seized this year alongside nearly 10,000 pounds of powdered fentanyl, according to Garland.
Garcia, Felix, and Bejin are due to appear in District Court on November 13.
Copyright 2023, RepublicanView.org