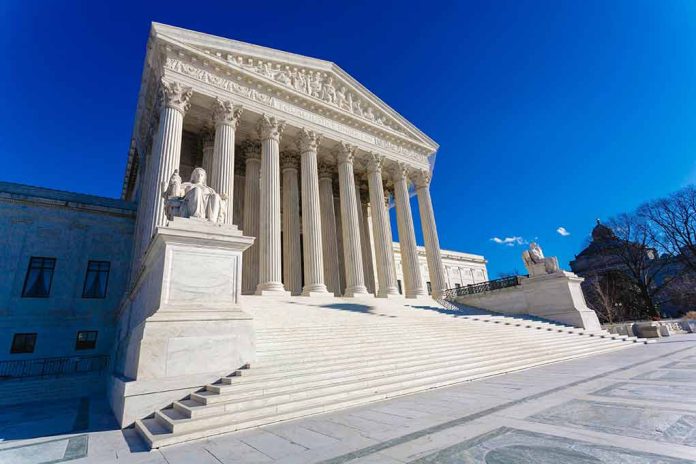 (RepublicanView.org) – While no ruling has been made yet, it appears that the Supreme Court is considering upholding a federal law that prohibits people who have a domestic violence restraining order against them from owning firearms.
Last year, the highest Court in the country ruled in favor of the plaintiffs in New York State Rifle & Pistol Association v. Bruen, suggesting that restrictions on guns must be analyzed under the historical understanding of the right to bear arms. This has led many gun rights activists to push for new rulings on existing regulations that they claim are not based in historical tradition.
The current case is an appeal from the Biden administration after a lower court struck down a law that made it a crime for people who have a domestic violence restraining order against them to possess a firearm. The current case revolves around Zackey Rahimi, a currently incarcerated Texas man who participated in at least five shootings within two months after a judge barred him from carrying a firearm. The mother of his child had previously filed a domestic violence restraining order against him in February of 2020. He and his attorney, J. Matthew Wright, claim that last year's ruling means he cannot be prosecuted because it does not fit within historical precedence for gun restrictions.
While some of the Justices seemed sympathetic to his argument, others were more critical of Rahimi and his attorney's claims.
According to Reuters, Chief Justice John Roberts asked Wright to confirm he didn't have any doubt that his client was dangerous, after which the attorney asked for the meaning of "dangerous." Roberts quipped that someone who was "shooting, you know, at people" was likely considered dangerous, drawing laughs from the gallery.
A decision in the case is expected in June of 2024.
Copyright 2023, RepublicanView.org