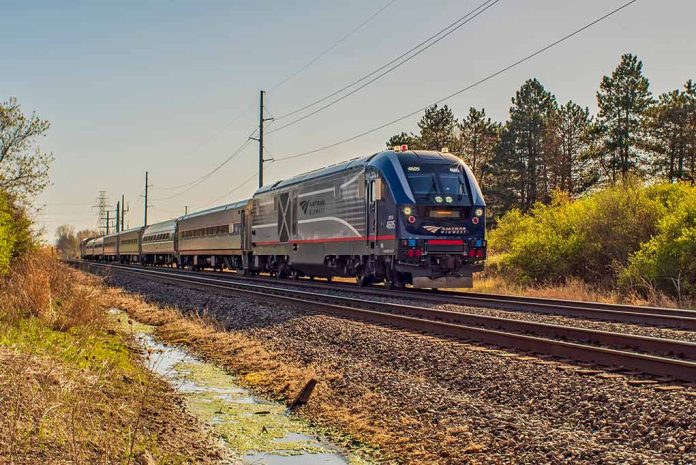 (RepublicanView.org) – President Joe Biden, well-known for his love of trains, announced a $16.4 billion federal investment into improvements for rail travel in the Northeast Corridor Amtrak routes while visiting a train maintenance shop in his home state of Delaware earlier this week.
The funding is part of a $1 trillion infrastructure law that was passed with bipartisan support two years ago. According to the White House, Amtrak will see about $66 billion of that funding. About $9 billion will be dispersed in fiscal year 2023 while $7.4 billion will be used in future projects.
According to reports, Transportation Secretary Pete Buttigieg called the projects "critical" and will be used to help fix some of the issues that lead to delays and disruptions on the Northeast Corridor route. The Northeast Corridor runs between Boston and Washington, D.C. and is the most heavily utilized route in the United States with approximately 800,000 trips per day. Buttigieg said the funding is part of President Biden's vision to fix decades of underinvestment in our country's passenger rail system to give Americans the "world-class rail" service they deserve.
One of the planned projects is replacing Maryland's Frederick Douglass Tunnel to the tune of $4.7 billion, which will allow trains to pass through at 110 mph instead of needing to reduce their speed to 30 mph due to the current setup. The Gateway Hudson River tunnel between New York and New Jersey will also be replaced for about $3.8 billion due to damage that was caused in 2012 by Superstorm Sandy. Two bridges that are over 100 years old will also be replaced, with one in Maryland and the other in Connecticut.
An official from the Biden Administration said that the goal is to make train service more convenient than driving or flying, as well as more climate friendly. Biden emphasized during his announcement that a country like the United States shouldn't have "second-rate infrastructure" and that his plan was to make railways first-rate.
Copyright 2023, RepublicanView.org