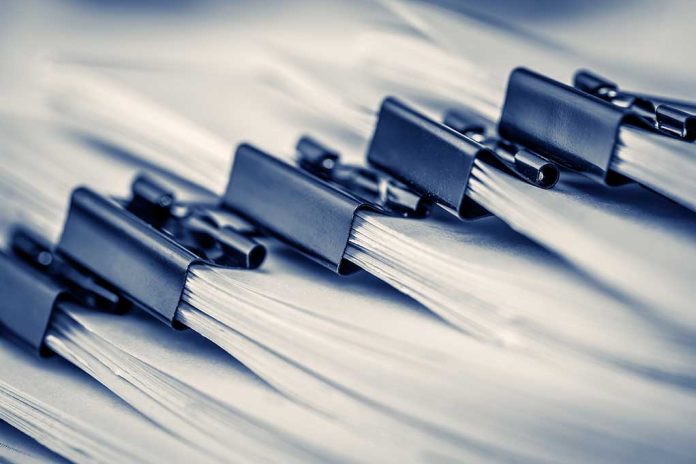 (RepublicanView.org) – The judge overseeing the new criminal case against former President Donald Trump is Trump-appointee Aileen Cannon. US District Judge Cannon was appointed to the bench by Trump in 2020 and ruled in his favor when she approved his request to appoint a special master to review the documents central to the case.
The Department of Justice indicted the former President on charges including violation of the Espionage Act, Conspiracy to Obstruct Justice, Withholding a Document or Record, Concealing a Document in a Federal Investigation, Scheming to Conceal, and False Statements and Representations. The charges pertain to boxes of classified documents found during a raid on Trump's Mar-a-Lago estate in Florida in August of 2022.
The papers allegedly contain information on America's nuclear defenses and details about weaknesses in the military capabilities of the US and its allies. They also explain America's retaliation plans should the nation come under attack.
It is the second criminal indictment of the President this year. In April, he was indicted by Manhattan DA Alvin Bragg on charges related to a hush money payment to adult actress Stormy Daniels who claims to have had an affair with Mr. Trump – an allegation he denies.
The new charges were initiated following an investigation led by Special Counsel Jack Smith, whom Attorney General Merrick Garland appointed. Trump insists he is the victim of a political witch hunt and authorities are trying to derail his campaign for the White House in 2024. The former President's popularity continues to rise, however.
A poll conducted soon after his New York court appearance in April found his approval rating had increased, and most Americans believed the criminal cases against him were motivated by politics.
His popularity soared when Mr. Trump was found liable for assaulting writer E. Jean Carroll in a civil suit in May. He took part in a CNN town hall interview days later and a poll immediately afterward showed his support jump to its highest level at 61%.
Copyright 2023, RepublicanView.org