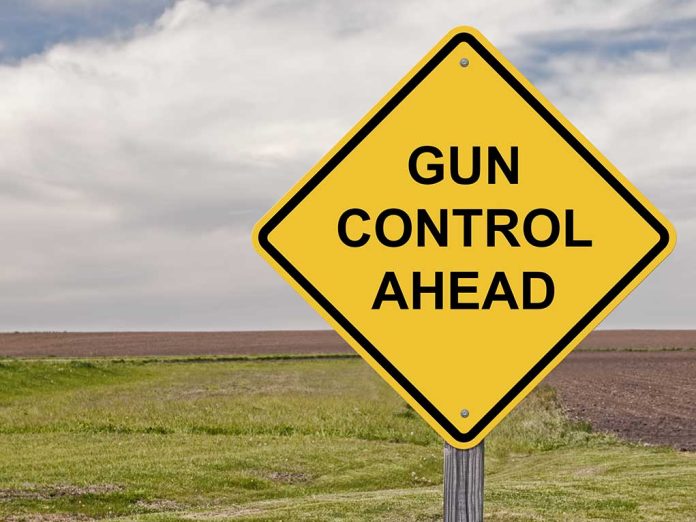 (RepublicanView.org) – California Governor Gavin Newsom is proposing a Constitutional amendment to reduce gun ownership rights. The Democrat said he does not wish to remove Second Amendment rights but to add "common sense" measures, including raising the minimum age for firearms purchases, instituting federal universal background checks, and banning assault weapons. The proposal will also give the government, at the federal and state level, the right to legislate further gun control measures.
Governor Newsom referred to recent Supreme Court rulings that enhanced or confirmed gun ownership rights, including the landmark Bruen decision in 2022. That ruling expanded and solidified Second Amendment rights and has been used to overturn restrictions in several states. "It's pretty self-evident that a lot of the laws that we've passed are being rolled back by the courts," Newsom said.
If the endeavor is to succeed, Mr. Newsom will need the support of two-thirds of US states. This would put the measure on the table; at that point, three-quarters of states will have to vote in favor. If that happens, the Constitution will be altered to encompass the 28th Amendment.
Republican-led states are unlikely to back Newsom's proposition, but he said he is confident that his changes are possible if the GOP listens to its constituents.
Erich Pratt, senior vice president of Gun Owners of America (GOA), said it is clear that the ultimate goal is the abolition of the Second Amendment. He said it is an alien concept to wealthy elites like Newsom that people want guns for self-protection and self-reliance, and added that Newsom's proposals would do nothing to reduce or prevent crime.
Polling shows that most Americans support the Second Amendment, and almost half either own a gun or have a gun in their home. In one such poll by the Washington Post in 2015, only 20% believed the Second Amendment should be abolished. According to Pew Research, the number who advocate for stricter gun laws has fallen in recent years.
Copyright 2023, RepublicanView.org