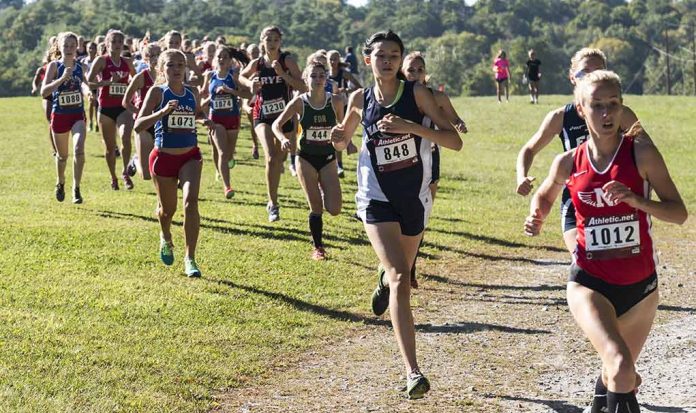 (RepublicanView.org) – Republican Missouri Governor Mike Parson signed bills into law on June 7th that prohibit males from competing in female sports and "gender-affirming care" for minors. Parson said he was standing up to "nonsense" and protecting the rights of women and girls to compete fairly in sports.
On his Twitter account, the Governor wrote, "Today, in an effort to protect the integrity of female sports and Missouri children from potentially harmful experimental surgeries and treatment, I have signed Senate Bill (SB) 39 and SB 49 into law."
The new legislation will come into effect in August and means that healthcare professionals can no longer prescribe so-called "puberty blockers" or surgical intervention for children struggling with their identity or mental health problems. Adults can still undergo surgeries or hormonal treatment, but Medicaid will not cover this. Gender surgeries for prison inmates will be banned.
The Missouri branch of the American Civil Liberties Union (ACLU) said the move is a "disaster." The organization issued a statement saying it will do all in its power to overturn the laws, while Planned Parenthood clinics have brought forward appointments for patients so they can undergo treatment before the law comes into effect.
So-called puberty blockers are prescribed to prevent children's bodies from undergoing their natural growth processes, and their use in America has skyrocketed. A study carried out last October found that the number of American kids diagnosed with "gender dysphoria" grew by 70% between 2020 and 2021. The number of people taking puberty blockers doubled between 2017 and 2021. There are now around 120,000 American kids aged 6 to 17 in one of the above categories.
The situation is similar in Europe. In the UK, for example, the number of young people diagnosed with gender dysphoria rose by over 5,000% in a decade. England's most notable gender clinic, the Tavistock Clinic, closed in 2022 when an investigation found doctors rushing to prescribe surgeries and drugs to children, even on their first visit.
Copyright 2023, RepublicanView.org