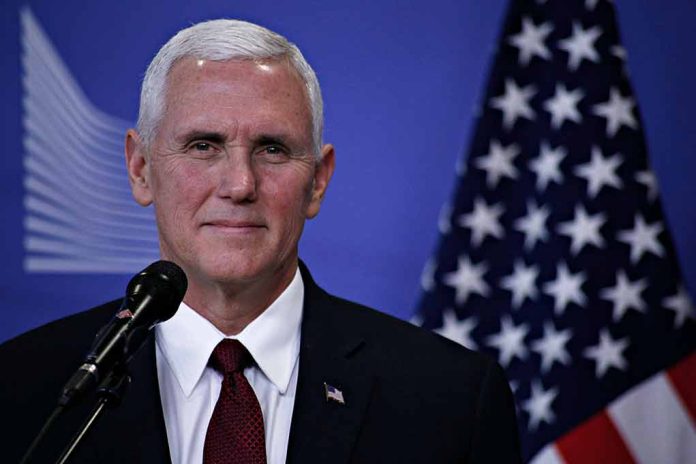 (RepublicanView.org) – Mike Pence launched his Presidential campaign with a ferocious attack on his former boss Donald Trump. During his launch speech in Iowa, the former Vice President said Trump should not be allowed to run for the White House again because he placed himself above the Constitution by refusing to accept the result of the 2020 election.
Pence argues that Trump tried to persuade him to "overturn" the election result. Trump insists this is untrue, and he merely asked Pence to send the votes back to the states for independent fraud investigations. Regardless, the former VP said his actions on January 6th reflect his respect for the Constitution, and he has no regrets for rejecting Trump's request.
His attack on the former President has brought out Trump's defenders. Longtime Trump-ally Kari Lake addressed a crowd in Georgia only hours after the news broke that Department of Justice prosecutors indicted President Trump on charges related to the classified documents found by the FBI at his Mar-a-Lago home in Florida last August.
Lake said that Trump's enemies will have to get past her first. "If you want to get to President Trump, you're going to have to go through me and you're going to have to go through 75 million Americans just like me," she said. Lake added that most Trump supporters are card-carrying National Rifle Association members. "That's not a threat. That's a public service announcement," she said to rapturous applause.
While former VP Pence has clarified his view of Donald Trump, he has criticized the federal indictment. He called on Attorney General Merrick Garland to explain to the American people why he appointed Special Counsel Jack Smith to investigate Mr. Trump and why the latest charges were brought. "Stop hiding behind the Special Counsel and stand before the American people and explain why this indictment went forward," Pence told an audience in North Carolina. He was in the Tar Heel State drumming up support for his 2024 Presidential bid.
Copyright 2023, RepublicanView.org