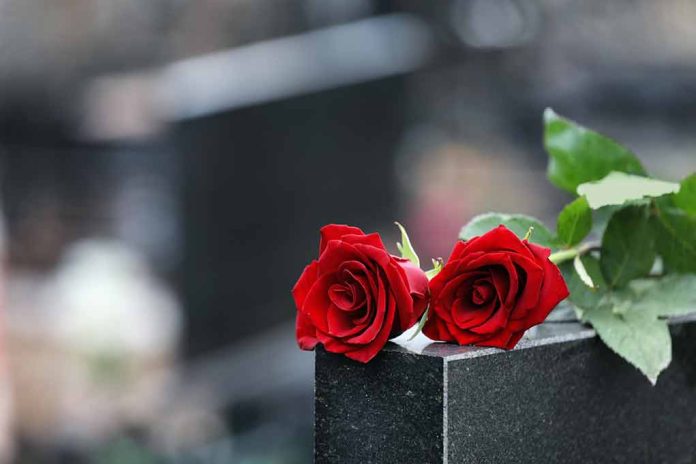 (RepublicanView.org) – Matt Ulrich, a former offensive lineman for the Indianapolis Colts, passed away on Wednesday, November 8. His wife posted about it on social media.
In her heartbreaking message, Alison Ulrich called her late husband "one of a kind." Alison and Matt had four sons, whom she asked people to pray for "peace and comfort" for. Matt's company bio said that his pre-teen sons were the "highlight of [his] life" and that coaching young athletes to help them reach their full potential was one of his "true passions."
Ulrich played for the Colts for two seasons, including the 2006 season during which the Colts won the Super Bowl against the Chicago Bears, winning 29-17 on February 4, 2007. Jim Irsay, owner, chairman, and CEO of the Colts shared a statement on social media expressing his sorrow at the loss of a former Colts player, saying he "left his mark on many" alongside a picture of Matt holding up the Lombardi trophy shortly after the winning Super Bowl XLI. Irsay also said he was praying for Ulrich's family.
Originally from Chicago, Ulrich played college football at Northwestern University, where he received a football scholarship. He was a starter on the offensive line for three years and became the team captain during his senior year in 2004. During his time at Northwestern, he helped lead his team to a Big Ten title in 2000, as well as two bowl games. Ulrich was also selected to join the Academic All-Big Ten team during his time in college.
After his time in the NFL, Ulrich moved back to Chicago to found a sports performance clinic. Shortly after, he and his wife Alison moved to Montana, where Ulrich said he had always dreamed of raising a family.
Friends of the Ulrich family set up a fundraiser to support their children on GiveSendGo. The fundraiser had accumulated nearly $50,000 by Thursday evening.
Ulrich was just 41 when he died. His cause of death has not been revealed.
Copyright 2023, RepublicanView.org