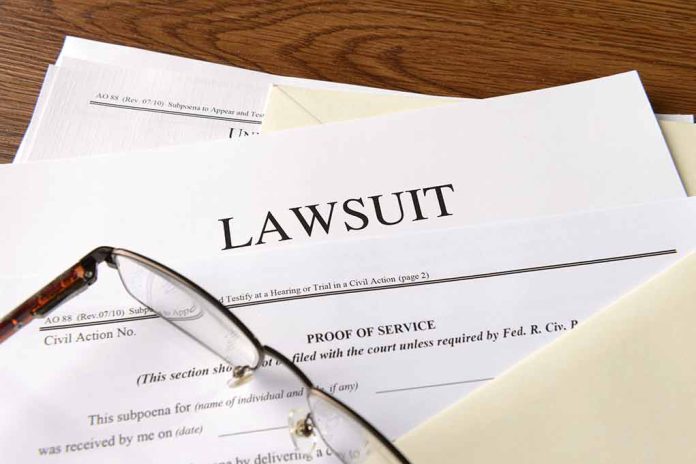 (RepublicanView.org) – It is anticipated that Prince Harry's lawsuit against the British tabloids will move forward. A judge has determined that the litigation against Associated Newspapers Ltd.,, which is the publisher of The Daily Mail and The Mail on Sunday, can proceed.
Elizabeth Hurley, Elton John, Sadie Frost, David Furnish, Baroness Doreen Lawrence, and Simon Hughes have all filed lawsuits against the media for invasion of privacy. These suits are linked to Prince Harry's complaint.
The claimants released a joint statement today expressing their joy at the judgment, allowing their lawsuit to go forth. The case alleges significant criminal activity and grave privacy breaches on the entities' part under the Daily Mail banner.
The case that Prince Harry filed against Associated Newspapers Ltd., the parent company of the Daily Mail, The Mail on Sunday, and MailOnline, went before a British court on Friday. Judge Matthew Nicklin denied the publisher of the Daily Mail's request to dismiss the lawsuit without trial.
The lawsuit claimed the company illegally collected information by tapping their houses and cars, recording their phone calls, and accessing their medical data.
Nicklin asserts that the claimants have no right to utilize the evidence presented to the investigation since inquiry chair Brian Leveson intended it to remain secret. The documents reportedly reveal how much the Daily Mail and the Mail on Sunday paid private detectives.
According to The Associated Press, the judge said none of the claims made by these claimants had been dealt a "knockout blow" by Associated Newspapers. According to the publisher, the claims of phone hacking, landline tapping, burglary, and sticky-window microphones made by Prince Harry and others are entirely baseless. They said they planned to prove it in court when the time came.
Supporters of the ruling, such as actor Hugh Grant, have hailed it as a victory for their quest for press transparency and a crushing blow to the Daily Mail. Grant is a member of Hacked Off, an organization campaigning for a responsible press.
In late 2021, Meghan Markle won a privacy lawsuit against the Associated Newspapers for revealing a partial letter she had written to her father, Thomas Markle. She said that this was a win for everyone who has ever been reluctant to speak up for what they believe in.
Copyright 2023, RepublicanView.org