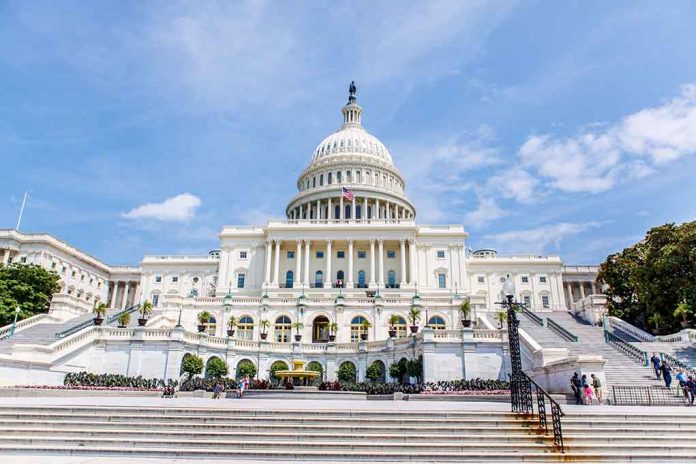 (RepublicanView.org) – Talk about strange bedfellows – both a MAGA Republican and a far-left Democrat have called for Julian Assange, the Australian founder of WikiLeaks, to be released from prison. This week, Representatives Alexandria Ocasio-Cortez (D-NY) and Marjorie Taylor Greene (R-GA) wrote a letter to President Joe Biden asking him to stop the extradition and prosecution of Assange.
The two are among the sixteen members of Congress from both major parties who signed a letter last week strongly pushing Biden to withdraw the U.S. extradition request now pending against Assange and to suspend any prosecutorial procedures against him.
They wrote the letter with Assange's wife, Stella Assange, and uploaded a copy to X (formerly Twitter). Another leftist "Squad" member, Rep. Rashida Tlaib, D-Mich, also signed.
Assange is currently challenging U.S. extradition efforts in British courts while being jailed at London's high-security Belmarsh Prison after being removed from the Ecuadorian Embassy in 2019 for breaching bail conditions.
There are eighteen counts against Assange under the 1917 Espionage Act, including conspiracy to commit computer intrusion and allegations of receiving, possessing, and transmitting sensitive material to the public. A maximum penalty of 175 years in an American supermax prison awaits him if he is proven guilty. However, he might be freed if the charges against him are withdrawn.
The 2010 WikiLeaks revelation of cables leaked by Chelsea Manning was the impetus for the allegations. Claims of war crimes committed by the United States administration in Iraq, Afghanistan, and the Guantánamo Bay detention facility were documented in these cables. The documents allegedly showed CIA involvement in torture and rendition.
Thirteen years ago, Wikileaks published a film they called "Collateral Murder," in which American troops can be seen killing unarmed Iraqi civilians, including two Reuters journalists.
Since April 2019, Assange, an Australian who has never set foot in the United States, has been imprisoned in London at the Belmarsh Prison. He is pending extradition to the United States for breaking the Espionage Act.
Assange's supporters are worried for his safety as his legal options for fighting extradition to the US are dwindling.
Copyright 2023, RepublicanView.org