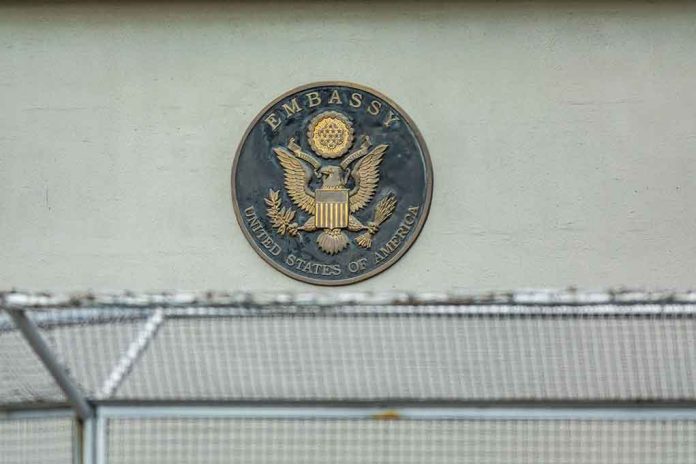 (RepublicanView.org) – Amid the Israel-Hamas crisis, the United States Embassy in Türkiye has issued a security notice owing to recent protests and attacks against US-branded companies in the nation. The embassy issued a statement warning of the potential for increased police presence, road closures, and traffic disruptions in the event of continued demonstrations critical of US foreign policy and demands to boycott US firms.
Even nonviolent demonstrations have the potential to become violent, the embassy warned. Protests at many American cafés and fast food franchises in Türkiye recently erupted into vandalism, property destruction, and injuries, severely hampering day-to-day operations.
Pro-Palestinian protesters in Istanbul, the country's largest city, were seen on camera trashing various U.S.-based companies. There were reports of violent protests against popular American cafes and fast-food restaurants, including McDonald's. A man in Adana Province was arrested near the end of October after he allegedly stabbed an employee at a Burger King because he believed the food had been polluted with "baby blood," according to The Epoch Times.
According to reports, on November 7, the Turkish Parliament voted to ban the sale of Coca-Cola and Nestle products in the country due to the businesses' alleged support for Israel during the fighting in Gaza. Both corporations have explicitly been identified by Turkish activists in social media posts demanding a boycott of Western companies they believe support Israel.
U.S. citizens visiting Türkiye have already been advised by the State Department to "exercise increased caution" due to the current Level 2 threat level, as of July. Due to security concerns caused by anti-Israeli demonstrations in Turkey, the US Consulate in the southern province of Adana was closed last month.
In the past month, the State Department has issued a Level 4 travel warning for both Israel and neighboring Lebanon. Non-emergency individuals and their families were also permitted to leave Lebanon and Israel through the U.S. Embassy in Beirut.
This latest warning comes on the heels of President Joe Biden ordering a multi-target strike against Syria.
Copyright 2023, RepublicanView.org