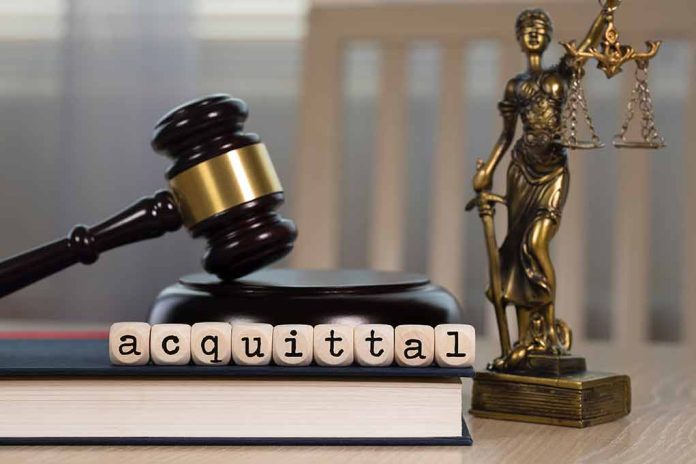 (RepublicanView.org) – Washington State Senator Jeff Wilson has been acquitted of illegal arms possession offenses in Hong Kong with the condition that he avoiding committing crimes for two years. Mr. Wilson was arrested at an airport in the Chinese-ruled city when he arrived with a handgun in his luggage. The Senator, who represents the 9th District in Washington State, said he forgot the gun was there. In a statement on his website, Wilson said the weapon was not detected by security staff when he boarded the plane in Portland.
Senator Wilson is a long-time traveler to Hong Kong, having once served as a trade delegate to the city. Hong Kong Principal Magistrate Don So acquitted Mr. Wilson but said he should have known "that the scrutiny in Hong Kong and China is strict." He also required Wilson to pay a free of HKD$2,000 ($256). Wilson and his wife were in the city as part of a five-week vacation in Southeast Asia.
His website statement expressed gratitude that the matter was swiftly resolved, and he praised Hong Kong authorities for their professionalism and diligence. "This was a mistake on my part, and I regret it," he said.
There was some conflicting information reported in the media, however. The Hong Kong press reported that Chinese authorities discovered the gun after Wilson touched down, but he said he discovered the weapon while in the air and approached security officials in the Asian city to report his error.
Gun laws in China are among the strictest in the world, and possession can come with a 14-year jail term. Chinese authorities regularly taunt America for its gun violence, while the communist state records only a tiny number of weapons-related incidents per year.
When the People's Republic of China was established in 1949, communist leaders believed an armed population threatened its power and, therefore, instituted a near-total ban on private firearms ownership.
The US, by contrast, is established on the foundation that private citizens have the right to bear arms.
Copyright 2023, RepublicanView.org