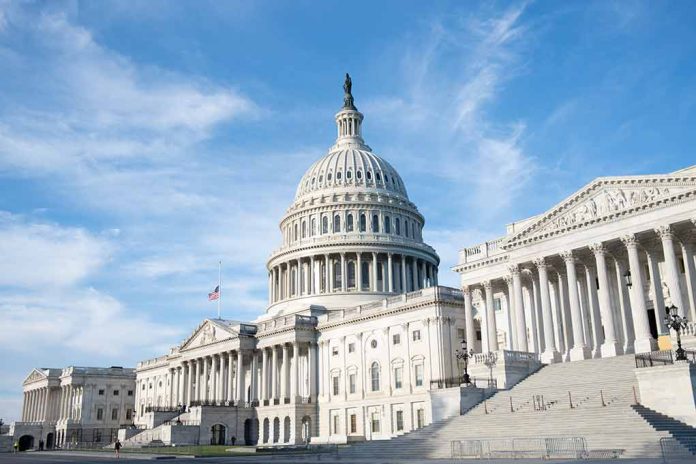 (RepublicanView.org) – New Jersey Senator Bob Menendez is resisting calls for his resignation, including from members of his own party. According to CBS News, the Senator denies allegations of bribery and corruption and recently said that he is "not going anywhere." He told reporters at a press conference in Union City that he is facing his "biggest fight yet" but insisted that "when all the facts are presented, not only will I be exonerated, but I still will be New Jersey's senior senator."
A federal grand jury indicted Mr. Menendez and his wife on charges of accepting gifts in exchange for favors. The couple is accused of conspiracy to commit bribery, conspiracy to commit honest services fraud, and conspiracy to commit extortion under color of official right. The charges relate to relationships between the Senator and three New Jersey businessmen, Wael Hana, Jose Uribe, and Fred Daibes.
The indictment claims that Menendez and his wife accepted thousands of dollars in gifts in return for using the Senator's influence to enrich the three men. Mrs. Menendez is specifically accused of introducing Egyptian officials to her husband to establish a "corrupt agreement." The arrangement involved a halal certification company based in New Jersey with ties to the Egyptian state.
In a statement, New Jersey Governor Jim Murphy called the allegations "deeply disturbing" and asked Mr. Menendez to step down. Several Democrats, including State Democratic Party Chairman LeRoy Jones and New Jersey Assembly Speaker Craig Coughlin, echoed his call. In Washington, DC, more than 20 Democratic Senators have backed Mr. Murphy's remarks and urged Menendez to resign. These included John Fetterman, Elizabeth Warren, and fellow New Jersey Senator and longtime ally Cory Booker. Booker said in a statement that Mr. Menendez's resignation would not amount to an admission of guilt, but the trust of New Jersey residents had been "shaken to the core."
There were almost a dozen similar condemnations from Democrats in the House of Representatives, and former House Speaker Nancy Pelosi told Jen Psaki from MSNBC it would "probably be a good idea if he did resign."
Copyright 2023, RepublicanView.org