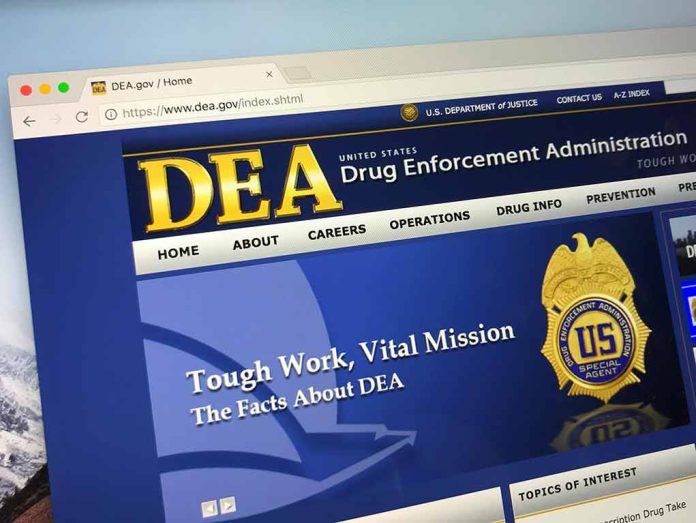 (RepublicanView.org) – Law enforcement agencies have seized 55 million Fentanyl pills so far this year, as well as 9,000 pounds of powder. The Drug Enforcement Agency (DEA) says 2023 will be a record year for the deadly drug and warned that cartels are becoming more dangerous. Attorney General Merrick Garland said drug cartels are even manufacturing pills that look like brand-name drugs but which contain Fentanyl. Garland specifically named the Sinaloa and Jalisco cartels in Mexico.
Garland, DEA Director Ann Milgram, and other officials gathered recently in Washington, DC, to discuss the growing presence of Fentanyl on America's streets. The drug, manufactured in South America using chemicals imported from China, mimics heroin but is vastly more potent and toxic. Dealers often "cut" heroin with Fentanyl to make it stretch further, meaning addicts are unwittingly using the much stronger narcotic. Some evidence even suggests that Fentanyl is mixed with less harmful drugs such as cannabis.
The government has promised a crackdown on criminal gangs bringing the lethal drug to the US, and in August, secured the extradition of Ovidio Guzmán López – son of former Sinaloa cartel leader Joaquin Guzmán. The Justice Department charged López and 27 fellow cartel members with orchestrating a Fentanyl trafficking operation.
The group is accused of securing the relevant chemicals from China, manufacturing the drug in Mexico, and creating a complex smuggling network to bring it to the United States. Prosecutors allege that the cartel has constructed tunnels and used airplanes, vehicles, and human smugglers to transport Fentanyl to America.
Some of those accused remain overseas, but Mr. Garland said he would do all he could to bring them to justice in America. "The United States government is using every tool at its disposal," he said back in April.
Ann Milgram of the DEA reports that 110,757 died from exposure to Fentanyl in 2022. She emphasized the need to focus on all aspects of the criminal networks, including the victims who are unaware they are purchasing Fentanyl-laced narcotics.
Copyright 2023, RepublicanView.org