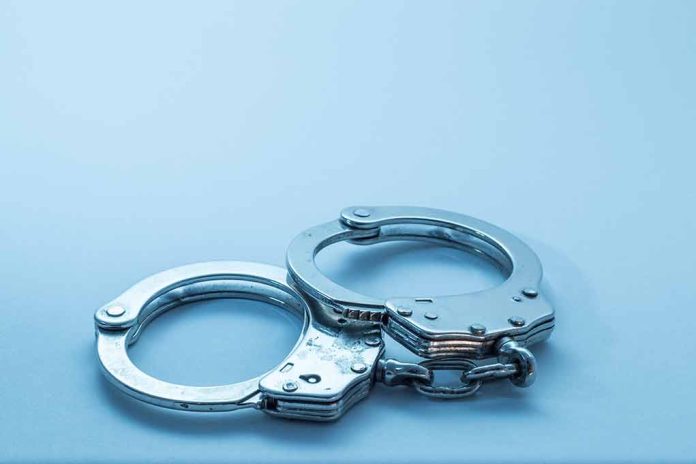 (RepublicanView.org) – Police and FBI agents in Kentucky have arrested a man in connection with the disappearance of a woman eight years ago. Crystal Rogers vanished on July 3, 2015. Her car was found in a parking lot in Bardstown, Kentucky, that day with her purse and keys still inside. Her mother called law enforcement, but no sign of the young mother has ever been found. Police suspected her then-boyfriend Brooks Houck, but lack of evidence prevented them from bringing charges.
Three months after her disappearance, police named Houck as their primary suspect because he was the last person to see her at the home they shared with their young son. At that time, then-Sheriff Ed Mattingly said he believed the young woman had been murdered. However, no body has yet been located.
The FBI office in Louisville and Kentucky State Police arrested Mr. Houck on September 27, saying the "indictment remains sealed, and additional details will be revealed during his arraignment in early October in the Nelson county circuit court." He is charged with murder and tampering with physical evidence, and bail was set at $10 million.
Earlier this month, a jury indicted a different suspect in the case. Joseph Lawson is charged with criminal conspiracy to commit murder and complicity in tampering with physical evidence – he entered a plea of not guilty.
Ms. Rogers' family issued a statement on Facebook thanking the various law enforcement agencies involved in trying to achieve justice for the young mother. They asked the public to, "continue to pray that justice is served and we bring Crystal home."
In a related case, Crystal's father, Tommy Ballard, who formed and led Team Crystal to search for his daughter, was shot dead by an unknown assailant in 2016. The 54-year-old grandfather was preparing for a hunting trip with his grandson in Bardstown when a shot rang out and hit him in the chest, killing him instantly. That murder remains unsolved.
Copyright 2023, RepublicanView.org