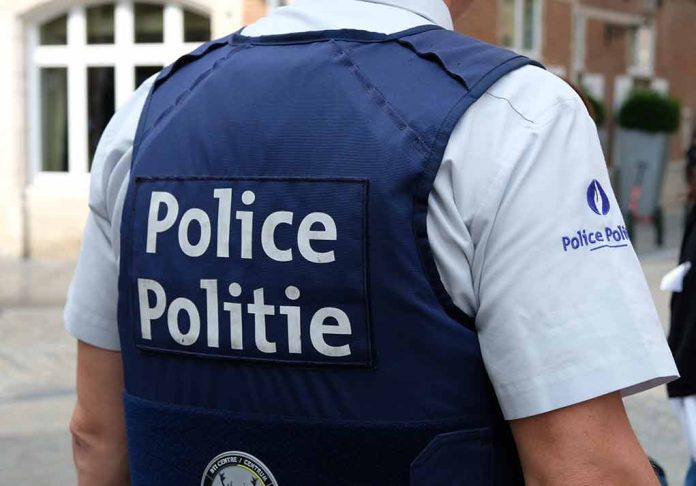 (RepublicanView.org) – Police in Brussels recently shot and killed a man after he allegedly gunned down two soccer fans in the city. The 45-year-old Tunisian was killed at a café in the Schaerbeek neighborhood of Brussels after he allegedly murdered two Swedish nationals in a jihadist attack. Abdesalem Lassoued is reported to have boasted about killing and described himself as a member of ISIS and a "fighter for Allah."
Thousands of Swedes were in Brussels to attend a soccer match-up between Sweden and Belgium at the King Baudouin stadium. A group of Swedes were walking through the city when a man pulled up beside them on a motorcycle, took out a large weapon, and began shooting. Two people died, and one was injured. Lassoued escaped on the bike and remained at large until law enforcement officers tracked him down to the nearby café.
During a press conference, Swedish Prime Minister Ulf Kristersson said, "All indications are that this is a terror attack aimed at Sweden and Swedish citizens only due to them being Swedish." He called for tightening Europe's internal borders as the terrorist threat rises amid Israel's war against Hamas.
According to The Independent, burnings of the Quran have led to increased concerns about attacks in Sweden. The Scandinavian nation raised its terror alerts to the highest level in August after the Swedish embassy in Iraq was stormed by Muslims incensed at the desecration of their holy book.
After the attack, Belgium Prime Minister Alexander De Croo condemned the incident and accused the individual responsible of acting with "cowardice." In a press conference, he lamented the fact that the lives of the victims were "cut short" due to such "brutality."
On October 20, The Associated Press reported that Belgium's justice minister resigned after it was revealed that Tunisia had been seeking the extradition of the shooting suspect. A magistrate had failed to act on the extradition request — an oversight that the justice minister referred to as a "monumental error."
Copyright 2023, RepublicanView.org