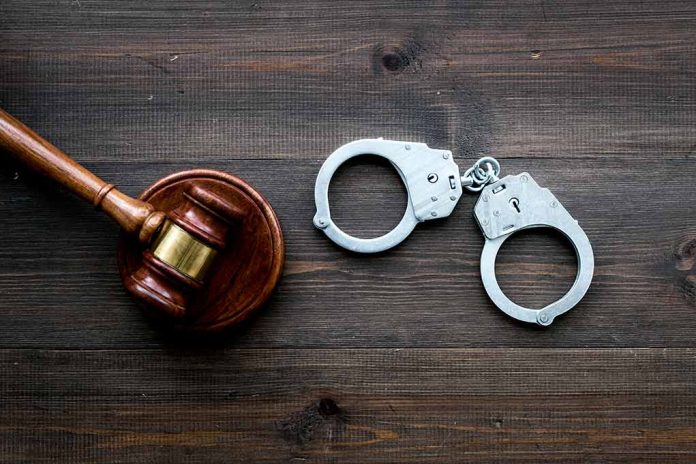 (RepublicanView.org) – A 27-year-old-man from Bear, Delaware, is suspected to have kidnapped an 11-year-old-girl in New Jersey after luring her on Roblox, a gaming platform popular among children.
Prosecutors in Passaic County believe Darius Matylewich took the child from her home without the knowledge or consent of her parents. She has since been returned home safely.
Authorities warn that parents should be vigilant when children use Roblox and other similar sites. The platform allows users to chat with each other in real time. FBI officials warn that children become easy targets online.
The platform is used by over 54 million people daily, as reported by 6 ABC. Most of its players are minors. Users are not required to confirm their age or identity when creating an account. The company has said that it is fully complying with investigators in the case. They also promise that a large team of moderators will help monitor interactions on the platform to prevent similar incidents.
If convicted, Matylewich could spend 30 years in prison. He is currently facing child endangerment and kidnapping charges.
This isn't the first time an adult has used the Roblox platform to lure minors. Just last year, police arrested Howard Graham, 33, on charges of kidnapping, child trafficking, and rape after he met a 13-year-old-girl on the platform. Graham drove the girl from Topeka, KS, to his home in Clayton County, GA, just south of Atlanta. The trip was over 900 miles long.
Authorities believe the girl snuck out of her home to meet Graham and was assaulted multiple times after going home with him. The girl used Graham's Roblox account to contact her parents. She was returned to her family and Graham was arrested.
Roblox says that it works hard to maintain a child-friendly environment. However, the BBC revealed last year that secret "rooms" on the platform have been used to circumvent Roblox's safety protocols. Dubbed "condo games," these rooms feature explicit imagery and are often used to connect minors with adults.
Copyright 2023, RepublicanView.org