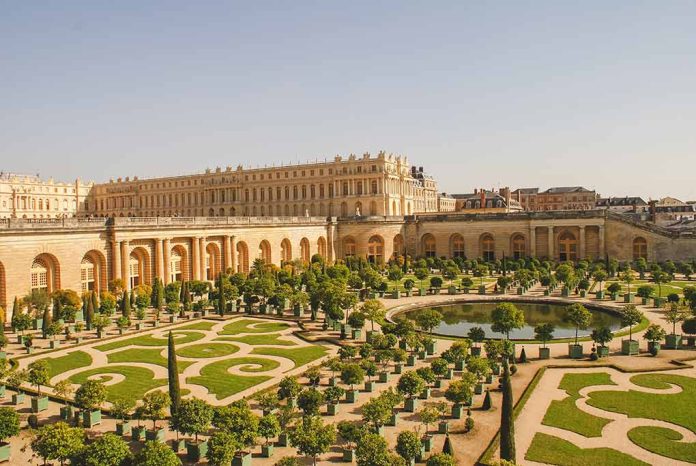 (RepublicanView.org) – France's Palace of Versailles, along with multiple airports in France, were evacuated on Wednesday, October 18. It was the third time the Palace had to be evacuated in just a few days.
According to AP News, former royal chateau of Versailles revealed that the Palace had to be evacuated for "security reasons" on Wednesday, apologizing to the visitors. This came after visitors were forced to leave just the previous day, after a threat was reported at Versailles. Authorities evacuated hundreds of tourists so that police could send a unit specializing in explosives to investigate the building. It opened a few hours later to visitors with full access after no threats were found.
A similar incident occurred the previous Saturday, during which the palace, which hosts about 15,000 visitors daily, had to be evacuated on one of its busiest days.
That threat was made the same day that the world-renowned Louvre Museum, home of the original Mona Lisa and other famous works, received a threat in writing. That threat was more vague and only mentioned a "security threat" without implying what type of threat visitors could face. A statement released by the Louvre promised to refund tickets to visitors whose trip was cut short or canceled by the potential threat.
That museum averages about 30,000 daily visitors. Several thousand were already inside when it had to be evacuated. It stayed closed for the remainder of the afternoon. No bombs or threats were found there either.
France's terror alert remains high as tensions continue to rise amid the war between Israel and Hamas. A French teacher was stabbed and killed by a suspect with connections to Islamic extremism on Friday. The attacker was a 20-year-old from Chechnya.
The incident also follows the killing of two men from Sweden that same morning who were shot by an Islamic extremist in Brussels. The series of attacks and the ongoing war in the Middle East have a growing number of European leaders preparing for more imminent attacks.
Rima Abdul Malak, the culture minister of France, said that "maximum" security efforts are in place. The country remains on its highest terror alert in eight years.
Copyright 2023, RepublicanView.org