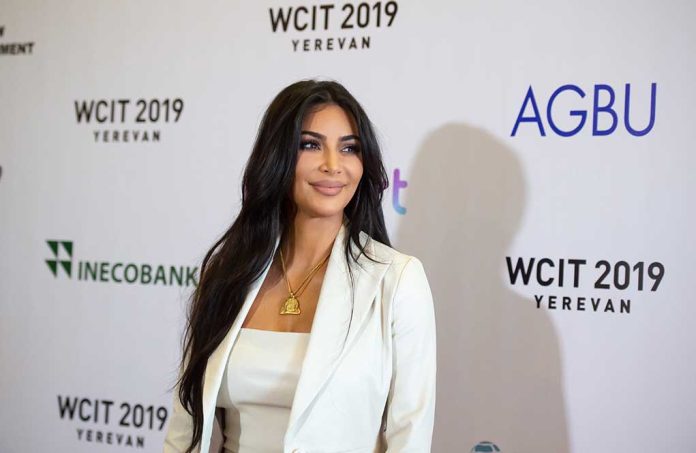 (RepublicanView.org) – Kim Kardashian is looking for the secrets of making money with private equity at a time when interest rates are skyrocketing, according to OAN. The star's presence at the SuperReturn industry event in Berlin drew in hundreds of executives as she made her goal of learning "secrets" clear. Kim reportedly set up her own fund last year at a time when inflation reached a 40-year high.
Nevertheless, Kim made her goals clear. Being involved in the skincare and underwear industries is not enough for the entrepreneur. She said that she is looking for companies that her fund could back, although her fund has not yet made a return. Kim is setting off on this journey as private equity, alongside the financial sector in general, experiences turbulent times.
Rising interest rates, which are intended to combat inflation after two years of rampant spending, are crippling the industry and making its debt scarce and expensive, OAN reports.
The grim scene comes at a time when the nation is experiencing mounting debt as well. To avoid a default, House Speaker Kevin McCarthy and President Joe Biden negotiated a proposal to raise the $31.5 trillion debt ceiling, which caused a commotion amongst both Republicans and Democrats unsatisfied with the compromise.
10 years of little to no borrowing costs have resulted in the buying of companies for cheap, a luxury that is not so affordable today. Eurozone data shows that the faucet of credit is closing if not already completely shut. The value of private equity-backed mergers and acquisitions in Europe is reportedly down 74 percent from 2022.
The Federal Reserve is expected to leave interest rates where they stand, according to USA Today.
As expected, this environment is looking tough to navigate. Kim referred to her investment partner, Jay Sammons, to answer the technical questions related to her enterprise.
Copyright 2023, NationRise.com