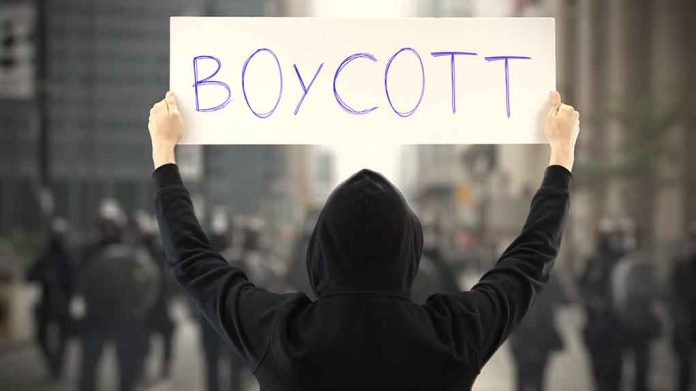 (RepublicanView.org) – In a Twitter thread on Monday, June 12, attorney Harmeet Dhillon urged Republican lawmakers, GOP officials, and "influencers" to refuse to appear on Fox News in protest over the network's attempts to "silence" former host Tucker Carlson from posting his "Tucker on Twitter" videos on Twitter.
After Carlson posted two episodes on Twitter last week, Axios reported that Fox sent the letter accusing Carlson of breaching his contract by launching his Twitter show.
The former top-rating host remains locked in a contract with Fox News through the end of 2024 that includes a non-compete clause.
Dhillon, who along with attorney Bryan Freedman is representing Carlson, told Axios in a statement that Fox is ignoring its obligations to shareholders and the "interests of its viewers." She said that Fox News is "doubling down" on its "catastrophic programming decision" to fire Carlson by now "demanding" that he remain silent "until after the 2024 election."
Dhillon said Carlson would not be silenced "by anyone," adding that he has become the most "important voice on matters of public interest."
In her Twitter thread, Dhillon, who was a regular guest on Fox News, explained that her recent absence from the network was due to Fox's efforts to silence Carlson. She said Fox has become a "censored version of the news" after caving to pressure "from some quarter to silence" Carlson.
She called on lawmakers, GOP officials, "influencers," and "culture warriors" who still appear on Fox to follow her lead, asking if they want to appear on a network that "spits on its viewers," "leaks oppo" on its talent, and threatens a former host "for speaking" on Twitter "for free."
Despite Fox's demand for Carlson to stop, the former Fox host continues to air videos on Twitter.
On Thursday, Carlson aired Episode 3 of "Tucker on Twitter," in which he discussed the indictment of Donald Trump.
Copyright 2023, RepublicanView.org