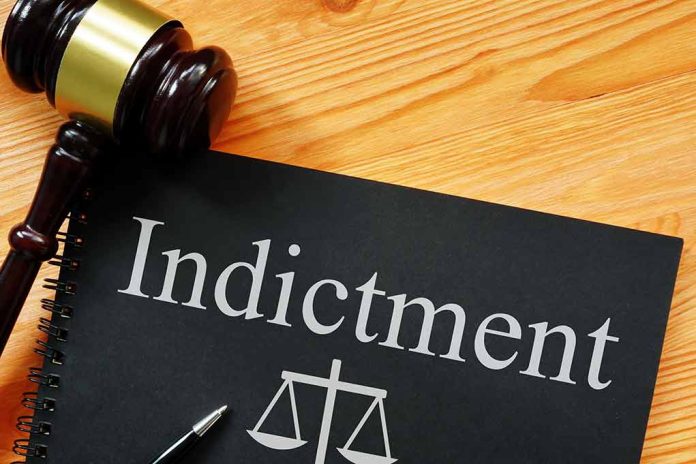 (RepublicanView.org) – The latest indictment against former President Donald Trump comes from Special Counsel Jack Smith's investigation into his handling of classified documents, according to OAN. But the indictment has led to prominent figures calling it out and showing support for Trump, including Twitter CEO Elon Musk, Florida Governor and 2024 Presidential hopeful Ron DeSantis, and House Speaker Kevin McCarthy.
Musk pointed out that the justice system is working unevenly in who it chooses to prosecute. He said that there is "differential enforcement" of the law and warned that it will lose the public trust.
There does seem to be far higher interest in pursuing Trump compared to other people in politics.

Very important that the justice system rebut what appears to be differential enforcement or they will lose public trust.

— Elon Musk (@elonmusk) June 8, 2023
Many have pointed out that President Joe Biden has also been found with classified documents stashed in his home and an old office, according to American Pigeon. The documents date back to his time as vice president to Barack Obama, but the Justice Department has not taken any steps to prosecute him.
Despite their warring with one another for the Republican nomination, DeSantis also showed some support to the former president, pointing out that while Trump is being prosecuted there is a blind eye being turned to Hillary Clinton and Hunter Biden.
The weaponization of federal law enforcement represents a mortal threat to a free society.

We have for years witnessed an uneven application of the law depending upon political affiliation.

Why so zealous in pursuing Trump yet so passive about Hillary or Hunter?

The DeSantis…

— Ron DeSantis (@RonDeSantis) June 9, 2023
The indictments and investigations into the former president are continuing to mount for what many critics are attributing to the weaponization of the justice system. Trump was recently indicted for business fraud relating to alleged hush money payments to adult film actress Stormy Daniels. New York Attorney General Leticia James has also been trying to prosecute him on claims of tax fraud for the Trump Organization; she has openly admitted that her goal is to prevent him from doing business in the state.
The recent indictment comes as an unveiled FBI document discloses two transactions totaling $10 million made to the Bidens as part of a bribery scheme in Ukraine while Joe was spearheading U.S. foreign policy in the country, according to American Pigeon.
Revelations into Biden-Burisma Bribery Scheme:

An FBI document that Director Chris Wray initially refused to give to the House Oversight Committee revealed two transactions made to the Bidens by Mykola Zlochevsky, owner of Burisma Holdings.

Zlochevsky allegedly admitted to an… pic.twitter.com/SbopK9TFxX

— American Pigeon (@AmericanPigeon) June 13, 2023
Copyright 2023, RepublicanView.org