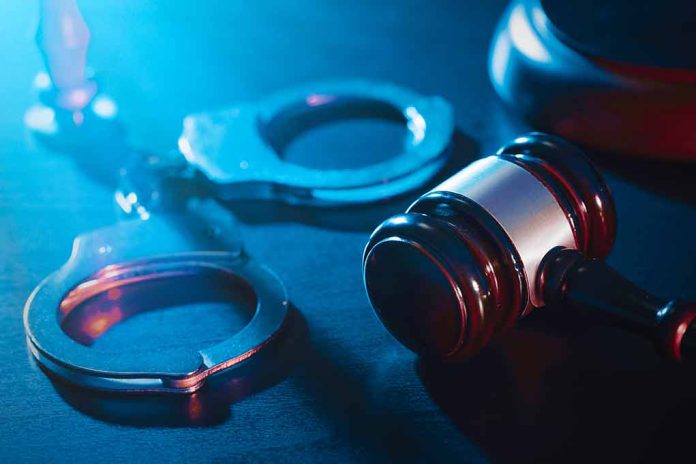 (RepublicanView.org) – A federal indictment was unsealed Monday, October 30, against a former Republican state senator from North Dakota. He is accused of going to Europe to pay for illicit and illegal acts with an underage child.
A grand jury in the U.S. District Court for the District of North Dakota alleged that Ray Everett Holmberg, 79, between June 24, 2011, and November 1, 2016, went to Prague with the intent to engage in criminally inappropriate relations with a minor. He also was accused of obtaining or attempting to obtain illegal pictures and videos of children between Nov. 24, 2012, and March 4, 2013.
Holmberg, the longtime state senator, was detained on Monday and released after entering a not-guilty plea in U.S. District Court in Fargo.
According to a statement released by prosecutors, Holmberg made multiple trips to the Czech capital of Prague between June 2011 and November 2016 to engage with a minor in exchange for money. How many children were involved was not made public in the indictment.
The indictment also states that Holmberg used aliases between November 2012 and March 2013 and sought to receive photographs depicting child abuse.
The charges refer to Holmberg using the fake identities Sean Evan and Sean Evans.
First Assistant U.S. Attorney Jennifer Puhl alleged in court that he had used these identities to induce a minor to email him explicit pictures.
After more than 45 years of service to the North Dakota Senate, Holmberg resigned last year when it was reported that he had sent and received several text conversations with an individual who was incarcerated on charges linked to the distribution of illegal photographs depicting child abuse.
Holmberg's lawyer, Mark Friese, stated that more than ten years have passed since the alleged misconduct, implying that this should be considered during his trial to mitigate his actions.
On Monday, Holmberg, accompanied by U.S. Marshals, arrived at court wearing a green hooded sweater and using a cane.
He entered a not-guilty plea. Judge Alice Senechal granted him conditional release and supervision.
He must surrender his passport and refrain from having any contact with the victims, witnesses, or minors. He is restricted from leaving the Grand Forks/East Grand Forks area or using the internet unless given special authorization by pretrial service supervisors.
His trial is set to begin on December 5th of this year.
He could spend up to 30 years behind bars if he is found guilty.
Copyright 2023, RepublicanView.org