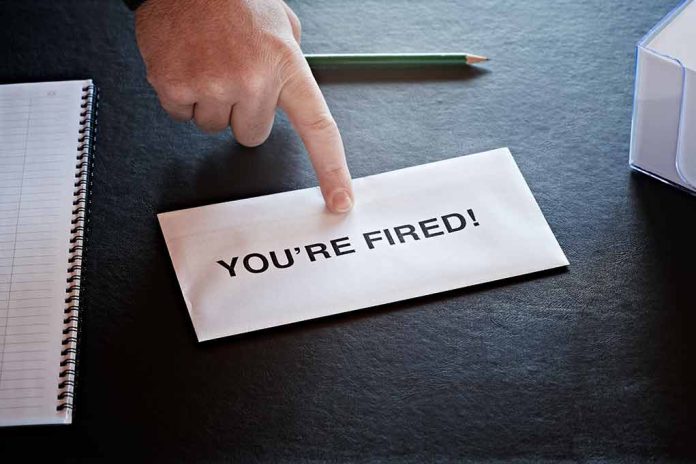 (RepublicanView.org) – A former staffer for Rhode Island Governor Dan McKee said he was fired for his views on Israel's war with Hamas. Miguel Sanchez, who was employed at McKee's Constituent Services Office, said on social media that he condemns "all violence against any innocent civilians," but he was fired for previously describing Israel's war against the designated terror group as "genocide."
In a post on X on October 17, Mr. Sanchez said the United States is complicit in "genocide" and urged an "immediate de-escalation and cease-fire in Israel and occupied Palestine." Sanchez took to social media again after his firing to repeat the claim that Israel is guilty of genocide, and he would continue to speak out. He was met with a mixture of responses, with some people calling him principled and brave and others condemning him for not speaking out against violence toward Israeli civilians.
Sanchez, who earned $50,000 a year, also posted a video of his attendance at a Providence rally against Israel on October 22. The caption accompanying the video described Israel as an occupying force.
The American Civil Liberties Union (ACLU) responded to Mr. Sanchez's tweets and said its Rhode Island chapter received several inquiries about the legality of his sacking. The organization asked Governor McKee to clarify "how those personally expressed views compromise the ability of either of them to discharge their public duties."
Meanwhile, reports of antisemitic and anti-Muslim incidents have been skyrocketing in Americ. In 2022, America recorded the highest-ever number of anti-Jewish incidents. The Anti-Defamation League reported that between October 7 and 23 this year, it recorded 312 antisemitic incidents compared to just 64 during the same period last year. In addition, the Council on American-Islamic Relations reported a 182% jump in incidents during October 7-24 2023 compared to October 7-24 2022.
Copyright 2023, RepublicanView.org