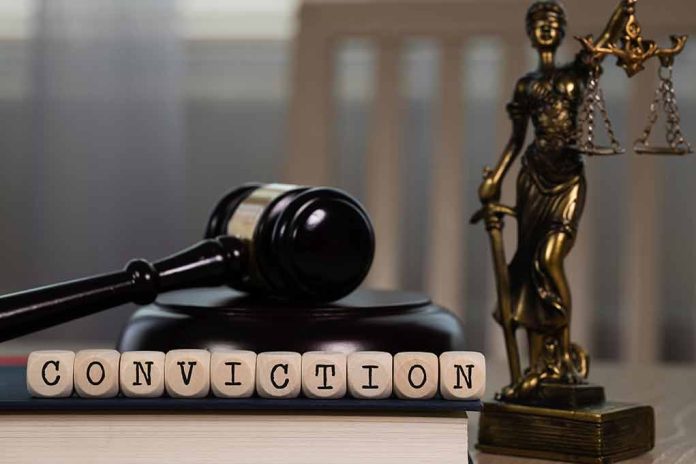 (RepublicanView.org) – Peter Nygard, the 82-year-old former fashion designer who fell from grace following assault allegations, was found guilty this weekend by a Canadian jury of assaulting four women in a secret suite inside his office. He was acquitted on another count of forcible confinement.
The trial took place over six weeks in Toronto, while jury deliberations took five days. The allegations reportedly took place between the 1980's and the early 2000's, and some of the victims were as young as 16 at the time of the assault. One of the victims claims that after Nygard assaulted her, a woman outside of his office handed her an emergency contraceptive pill.
Nygard, who testified in his defense, denied all the allegations, claiming he would never engage in such activities and that it was not possible for anyone to be locked inside the private suite within his office, despite multiple women reporting that the door within the private suite could only be opened with a code on a keypad. Prosecutors say the doors to the suite did not have handles, supporting the claims of the victims. Ana Serban, the Crown Prosecutor in this case, called Nygard's testimony "unreliable" in closing arguments.
The disgraced fashion mogul also faces criminal charges in other provinces, as well as charges in the United States. Many of the allegations date back to the 1990's. Nygard will likely be extradited to the United States to face charges from 57 women, though he is attempting to fight the extradition.
Brian Greenspan, the attorney for Nygard, has claimed there are major flaws with the testimony of the victims and is considering an appeal in the case.
Nygard founded his fashion company in 1967 before it eventually became known as Nygard International. They had corporate offices in both Canada and the United States and produced women's clothing under several different brand names. After the FBI raided his American offices in 2020, Nygard resigned from the company, which has since filed for bankruptcy.
Copyright 2023, RepublicanView.org