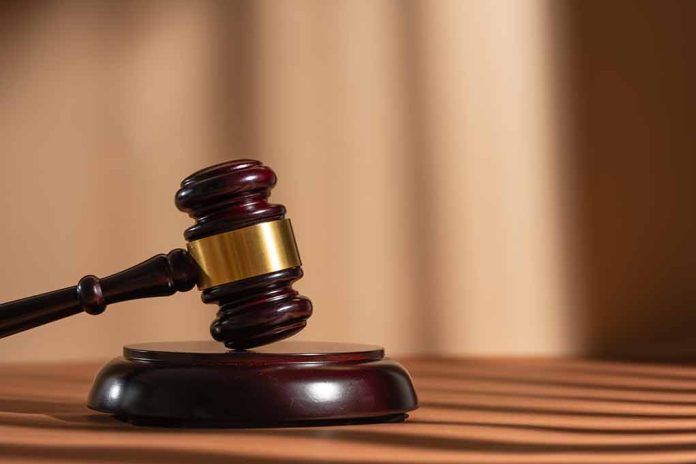 (RepublicanView.org) – A $290 million settlement from JP Morgan Chase to women who were abused by Jeffrey Epstein was approved last week by a U.S. Judge. The victims allege that JP Morgan Chase turned a "blind eye" to Epstein's trafficking.
U.S. District Judge Jed Rakoff said the settlement would hopefully prevent banks from ignoring obvious signs that someone is funding trafficking by giving the largest U.S. bank consequences for facilitating Epstein's actions. According to Reuters, Rakoff called the settlement "really excellent" and "very substantial," as well as a reminder that financial institutions have responsibilities to report such issues.
The settlement was reached after disclosures were released that JP Morgan repeatedly overlooked red flags and ignored warnings that Epstein was participating in trafficking young women due to his status as a high value client. Epstein was a client of JP Morgan from 1998 until 2013. The bank kept him as a client even after his 2006 arrest for prostitution that he pled guilty to.
A spokesperson for JP Morgan called the settlement "fair and just" for the 200 women who were victimized by Epstein, though JP Morgan did not admit any wrongdoing in the settlement agreement, Reuters reported. A total of 30% of the settlement will go to fees for the attorneys who represented the victims.
This is the second settlement approved by Judge Rakoff involving Epstein. He previously approved a $75 million payout from Deutsche Bank to the victims of Epstein, as Deutsche Bank took him on as a client after he was dropped by JP Morgan.
Epstein died at age 66 while being held in a Manhattan jail cell awaiting trafficking charges. The death was ruled a suicide by the New York City's medical examiner.
Epstein's longtime associate and former girlfriend, Ghislaine Maxwell, was convicted in December 2021 for recruiting and grooming young women who would then be trafficked to Epstein. She was sentenced to 20 years in prison, though she is currently appealing that conviction.
Copyright 2023, RepublicanView.org