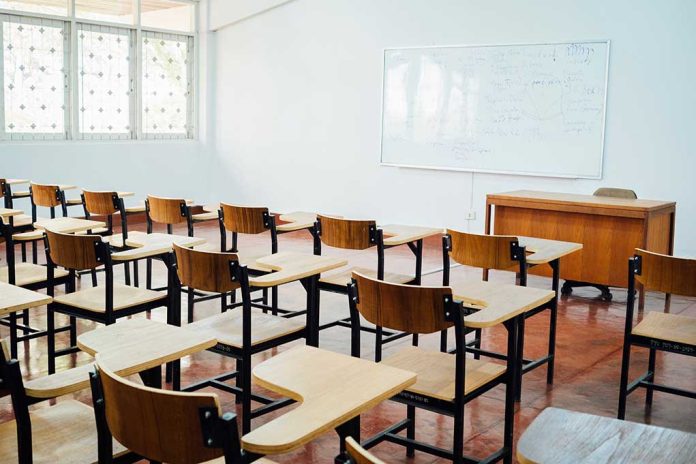 (RepublicanView.org) – A teacher in Florida is under investigation for showing her class a video featuring a gay character. Jenna Barbee, a teacher at the Winding Waters school in central Florida, said she had no political motive for showing her class the Disney film Strange World. She teaches 10 and 11-year-old children and defended her decision on a TikTok video, saying, "I'm not pushing anything, just being accepting. That's what I do."
She added that pupils in the school have confided in her that they are "members of the LGBTQ community."
Barbee is now under investigation for potentially breaching the Parental Rights in Education Act which disallows educators from pushing "woke" propaganda onto pupils or discussing adult themes with them.
The teacher said she did issue parental permission slips but one of the pupils in her class reported the matter to a parent who sits on the school board. Investigators have begun interviewing students, which Barbee describes as traumatic.
The Disney film at the center of the controversy was a box office flop that caused the entertainment giant to lose almost $200 million. The movie features a family of adventurers and their disabled dog. The main character is a teenage boy involved in a gay romance.
It is one of two Disney movies to flop at the Box Office in 2022. Lightyear is a spin-off from the hugely successful Toy Story franchise. This was also accused of "wokeness" for featuring a lesbian kiss and for its snub of conservative actor Tim Allen – who played Buzz Lightyear in Toy Story but was not welcome back for the follow-up.
Disney has been at war with the Florida Government as it becomes overtly political in its output and "woke" in its viewpoint. Conservative commentators say its political foray is to blame for its box office crashes. The company declared war on Governor Ron DeSantis after enacting the Parental Rights in Education Act, which it said it would fight to overturn.
Copyright 2023, RepublicanView.org