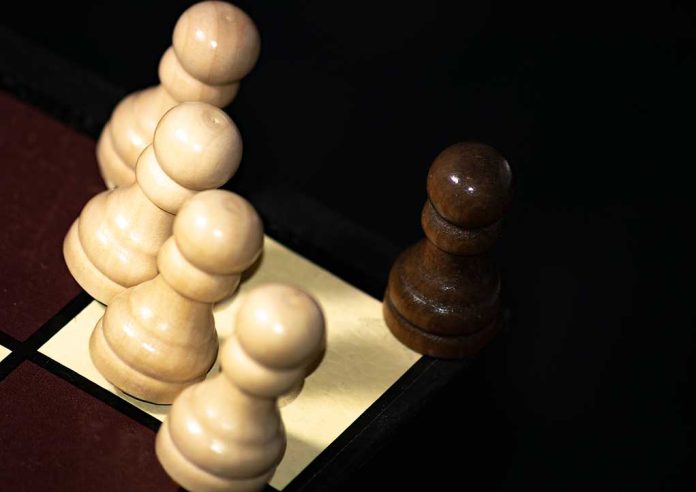 (RepublicanView.org) – President Biden and Homeland Security Secretary Alejandro Mayorkas warned Americans that the greatest danger to the nation is "white supremacy." The President spoke at a graduation ceremony at Howard University in Washington, DC, when he said white people pose a unique terrorism threat. He singled out white Americans for condemnation during remarks about unity and the equality of all US citizens.
Mayorkas agreed with the President's comments during an interview on MSNBC on May 14th with Jonathan Capehart. The host asked the Homeland Security Secretary about President Biden's comments, and he agreed that white supremacy is uniquely harmful. He said individuals are driven to hatred by "anti-government sentiment" and "personal grievances."
Several conservative commentators condemned the remarks and accused President Biden of "overt racism." Jon Miltimore, the Foundation for Economic Education editor, said the Democrats used racism as a campaign strategy throughout the 19th and 20th centuries. He said they are doing the same now but have changed the design and begun targeting whites. The desired result is to divide America and cause conflict, he said.
A clip of the speech was shared by the Republican National Committee on its Twitter account, accompanied by a montage of clips showing President Biden making racial remarks. Included is the controversial moment when Biden told a black voter that if he can't decide between him and Trump, he "ain't black." The President's description of Barack Obama as the first mainstream African American who is articulate, bright, and clean is also included, along with his history of praising Ku Klux Klan members and leaders.
There was much public disgust in response to the President's remarks, with some believing Biden is using race as an attack strategy and is putting white people in danger. One Twitter user said if he were speaking at a non-black institution, he would have called climate change the most significant threat. "The biggest threat we face is garbage politics and Joe Biden," she added.
Copyright 2023, RepublicanView.org