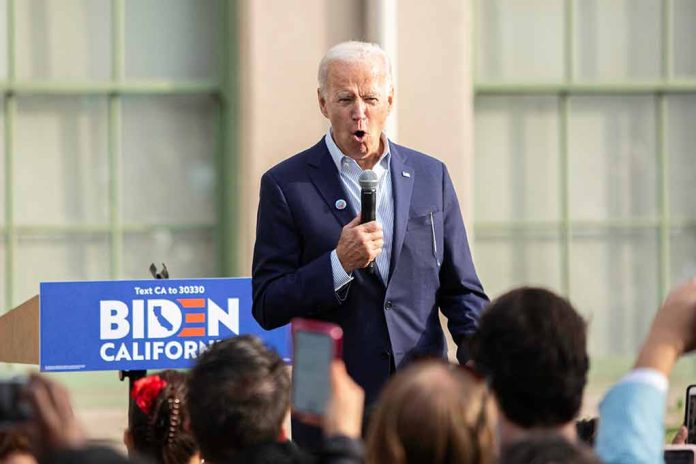 (RepublicanView.org) – President Joe Biden made verbal gaffe on Tuesday, August 8, when he described the Grand Canyon as one of the "nine" wonders of the world. During a speech in Arizona, the Grand Canyon State, the President said it was among nine wonders and that he first saw it as a young Senator. At the time, as he looked at its majesty, he described it in his mind as "God's cathedral."
Biden corrected himself later in the speech and acknowledged that there are only seven wonders of the world. These include the Great Barrier Reef, a 2,300-mile-long stretch of Australia's north eastern coastline. Mount Everest is also one of the seven. This highest mountain on Earth is located in the Himalayan Mountain Range along the Nepalese-Tibetan border. Its peak is more than 29,000 feet tall and it is visited by around 35,000 people annually – although only about 4,000 have successfully climbed it.
The Parícutin volcano is in Mexico, and it has only been there since 1943 when it burst through what had previously been flat ground. It is the world's youngest volcano, and it erupted continuously for nine years. Victoria Falls, another of the seven wonders, is situated between Zambia and Zimbabwe in southern Africa and is considered the largest waterfall on Earth. It measures 5,600 feet wide by 355 feet high, and 500 million liters of water cascade over its side every minute. Rio de Janeiro harbor in Brazil is the fifth wonder of the world and the largest natural harbor on Earth. Finally, the Northern Lights – these are seen in Norway, Iceland, Finland, Sweden, and parts of Alaska. This natural phenomenon consists of a show of beautiful colors that dance across the sky.
Biden's gaffes are not considered a world wonder, although they are frequently observed. In June, he referred to visiting Indian leader as the Prime Minister of China, and on a trip to Ireland, he confused the name of New Zealand's national rugby team with a notorious Irish paramilitary group.
Copyright 2023, RepublicanView.org