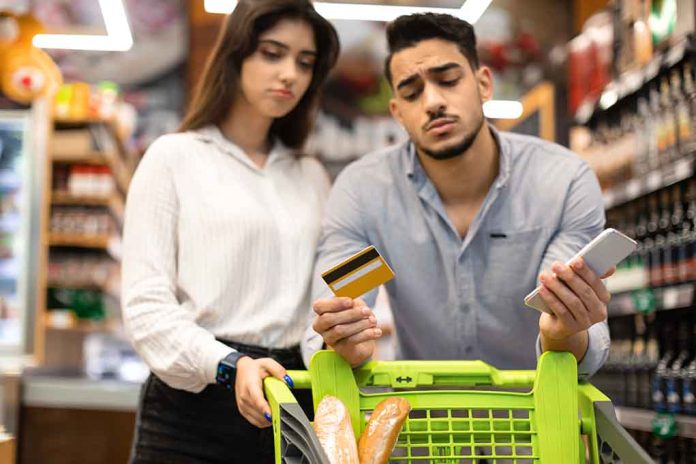 (RepublicanView) – Society and the government recognize when families need help because they're struggling. Yet they also want to encourage recovery, self-sufficiency, and opportunity. In August of 1996, President Bill Clinton signed a bipartisan welfare reform plan called The Personal Responsibility and Work Opportunity Reconciliation Act into law. The bill gave rise to the Temporary Assistance for Needy Families (TANF) program through the Health and Human Services (HHS) Department with the primary goal of reducing childhood poverty by stabilizing families.
In 2020, there were 37.2 million people in poverty, about 3.3 million more than in 2019. The TANF program served 1.06 million families (about 2.6 million recipients). But what does TANF do, and who qualifies for the program? We have these and many more answers.
TANF Program Purpose and Goals
The program provides funds as block grants to states, territories, and tribes to assist eligible applicants in meeting program goals. The grants might also fund other social welfare programs such as health care, education, job training, and childcare to support program goals.
Those goals include:
1. Keeping children in their family homes with their parents whenever possible or, at the very least, with family members.
2. Providing parents with education, job training, counseling, or job assistance to end or minimize dependency on government intervention or assistance.
3. At state levels, reducing or preventing out-of-wedlock pregnancies and births and establishing verifiable annual goals to reduce numbers quantifiably.
4. Encouraging marriages and maintaining two-parent families or stable co-parenting situations.
What Does the Program Offer?
Qualifying needy families may receive three primary types of financial aid through the TANF program: temporary financial help, transitional help, and intervention with serious issues. Each type aims to stabilize the family unit.
Temporary:  Expenses arising during times of emergency and requiring money to help cover basic needs like food, shelter, clothing, utilities, transportation costs, and medical bills fall under temporary help.
Transitional: Language skills, GED preparation, post-secondary education, vocational training, rehab, counseling, and more qualify as transitional assistance to help individuals increase their employment and earning potentials, giving them better job prospects and the opportunity to become economically independent.
Intervention: Assisting individuals facing challenging issues like drug or alcohol abuse, mental illness, domestic violence, or homelessness associated with any of these may require more than just financial resources. State human resources and social programs might also intervene with funding from the TANF program to offset costs.
Who Qualifies?
The program aims to address childhood poverty by serving low-income families with children. Although the program collaterally serves some adults, its focus remains on families and children who state programs can help through temporary housing, job assistance, education, and other means. The program focuses on:
Children
Kids and full-time students younger than 19 may qualify if they meet at least one of the following requirements:
The child is pregnant or has given birth within the last 12 months
One or both parents have died
One or both parents are physically or mentally incapacitated
The family has experienced the death of another immediate household member
The child has lived apart from or been physically separated from both biological parents for more than six months because of parental separation or divorce.
Adults
Adults who are heads of households with at least one child under the age of 19 or who are pregnant might qualify for TANF benefits if they are US residents and residents of the state where they're applying and unemployed or underemployed.
Still, some criteria will automatically disqualify adults from the program. They include:
Refusal to work
Legal pursuit of Child Support Enforcement
Felony convictions for specific offenses
Parole or probation violation
Lying on the TANF application
Prior receipt of TANF funding for five years cumulatively
Exclusions
The TANF program helps families normalize by assisting people in returning to work. Therefore, the program typically won't accept:
Individuals 60 years old or older
Veterans receiving disability payments from the Veterans Administration (VA)
Retirees receiving income from the Social Security Administration (SSA)
Disabled individuals who receive Social Security Disability Income (SSDI).
Each state has specific rules regarding income or other conditions, and exceptions might apply to grandparents caring for grandchildren in extraordinary cases. However, the best advice would be to apply, even when people don't think they'll qualify.
How to Apply to TANF
It's free to apply for the TANF program by phone, online, or at a state TANF agency. HHS provides a list of state TANF agencies, including phone numbers and live links. Each state's process is slightly different, but anyone can begin the process online by using links to access a state application for TANF assistance.
The state-administered TANF program walks a tightrope, encouraging self-reliance and responsibility while meeting the critical needs of low-income families. Specifically, the program works to meet parents' transitional needs as they prepare themselves with better education and job skills to help their families become less reliant on government resources. Still, temporary cash assistance helps pay for critical needs like food, housing, health care, utilities, child care, and other necessities while families work toward self-reliance.
Copyright 2023, RepublicanView.org