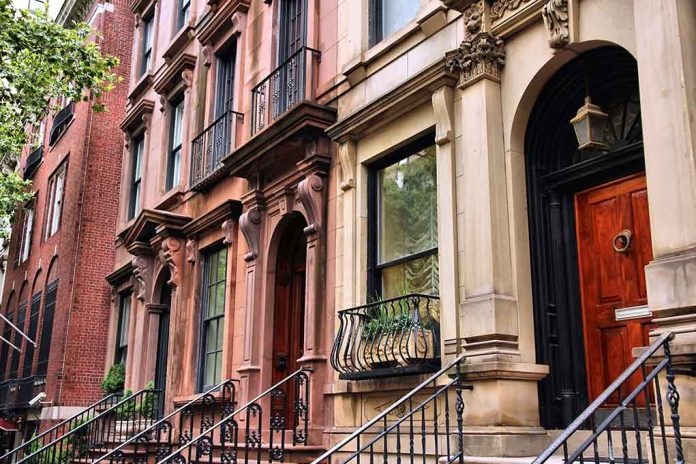 (RepublicanView.org) – Wouldn't you love to own a home for the cost of just one dollar? If you're struggling financially and understand how much more beneficial it could be to own a home versus rent, you might benefit from the HUD Dollar Home Program. Even if you have to fix it up, $1 isn't a bad price for a house.
However, the HUD Dollar Home Program isn't like European equivalents where the government offers 1 Euro homes to buyers — it isn't direct. It is, however, helpful, and designed to make more affordable housing available to communities through affordable housing initiatives. If you're in need of housing, the HUD Dollar Home might be a solution.
How Does the HUD Dollar Program Work?
The Housing for Urban Development (HUD) has to sell homes that the Federal Housing Administration (FHA) and its financial institution partners ended up with due to foreclosure. The FHA provides home loans and ensures lower-income homebuyers can enter the market without down payments greater than they can afford.
If the homeowners can't afford to pay their mortgage, the FHA has to foreclose upon the home and repossess it in hopes of recovering some funds. When this happens, HUD is responsible for selling foreclosed homes, usually at prices that are below-market. This is in attempt to reduce the government's loss.
If the following conditions happen, the homes go into the HUD Dollar Home program:
The home has a $25,000 or less market value.
HUD hasn't been able to sell the home after six months or more on the market.
When these conditions are met, HUD sells the housing to the community for the low price of one dollar. The community can then sell the house as it is or fix it up and sell it as affordable housing with a higher price tag. Another option is for the community to choose a partnership with an organization like Habitat for Humanity, which will repair the home for better sale. If you're interested in buying a home in the Dollar Home Program in these instances, you'll have to go through the application process set forth by the original agency and meet all of their requirements.
If you want to find a HUD home for sale, head to the HUD Home Store.
Alternative HUD Options for Affordable Housing
The HUD Dollar Home Program isn't the only option HUD offers for low-income home buyers or renters. If you are low to moderate income and are interested in homeownership or renting, consider:
Public Housing: Public Housing Agencies (PHAs) administer public housing for HUD. In this arrangement, lower-income residents must pay 30 percent of their existing income to qualify to rent the houses. These qualifications are based on the household income at the local level, in addition to family status, eviction history, and citizenship status.
Subsidized Housing: Landlords work with HUD directly to provide reduced rent options in exchange for steady renters. Rental prices vary, but the qualifications are similar to that of public housing.
Housing Choice Voucher Program: Also known as the Section 8 program, this program lets families and individuals find rental housing that works for them with a voucher to help them pay for it.
First responders, people with disabilities, Native American residents, and senior citizens can also find other qualifying programs through HUD. If the HUD Dollar Home Program isn't an option for you, start by contacting your local PHA to assess opportunities and choose the best path to rental or home ownership for your situation.
Either way, these programs tend to take months or even years, and most of these programs have waiting lists. Be prepared and do not delay speaking with a PHA immediately.
Copyright 2023, RepublicanView.org