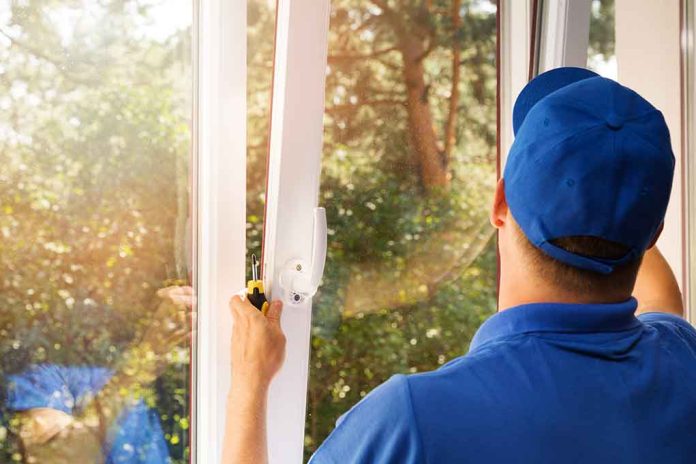 (RepublicanView.org) – Cooling your home in the summer and warming it in the winter can be major expenses, causing hardship for many low-income families. It's hard to remedy these high costs without having the money to properly prepare and winterize a home. In particular, the electric bill in peak cooling and heating seasons can be alarming, and if your utility company doesn't bill you based on past usage, the amount can be wildly unpredictable.
Fortunately, there is a program that can help you: the Weatherization Assistance Program (WAP). The WAP is there for low-income families, helping them reduce cooling and heating costs with improvements to energy efficiency. WAP also assists families who need health and safety in their home. If you're interested in qualifying for the Weatherization Assistance Program, read on — you may qualify!
What Does the Weatherization Assistance Program Cover?
The WAP is the biggest energy efficiency program for residences administered by the United States Department of Energy (DOE). The DOE established the WAP to assist low-income families with high bills, and to help them prevent getting more high bills due to lack of finances to upgrade or repair the home.
The WAP specifically targets low-income or vulnerable households with the aim of helping them reduce energy costs with energy efficiency. They also have a goal to ensure safe and habitable housing through this program. About 35,000 homes per year take advantage of the WAP, which is supported by over 8,000 people.
With help from the WAP, low-income families can benefit to the tune of $372 per year on average with simple improvements and weatherization upgrades. In addition to helping low-income families, the WAP aims to reduce environmental impact and encourage economic growth by revitalizing communities.
How Do You Qualify for the Weatherization Assistance Program?
Now that you know WAP can assist low-income families with utility costs, how do you know if you're eligible? Here's a quick guide:
You're in a household with a person who qualifies for Fuel Assistance or the Low-Income Energy Assistance Program (LIHEAP).
One of your household members gets SSI public assistance or TAFDC.
You rent, but your landlord welcomes the improvements the WAP would cover.
Your income eligibility looks like this: the maximum gross annual income must be 60% or lower than the estimated median income of the state. While this program is potentially available to anyone who meets that threshold, they prioritize families with kids, households with a disabled family member, senior citizens, and high users of energy.
What Will the Weatherization Assistance Program Cover?
The WAP's weatherization services often include:
Insulation for attic, sidewall, and floor
Insulation of pipes and ducts
Air sealing to prevent drafts and loss of heated or cooled air
Repairs for energy efficiency
Heating and cooling system inspection and evaluation
Testing home combustion appliances for safety and health measures
How Can You Apply for the Weatherization Assistance Program?
Applying to the WAP happens in several steps:
Determine Eligibility: Since this one's based on state median income rates, you'll need to check your state's guidelines for your specific situation and requirements.
Find the Local Weatherization Provider: In your state or tribal nation's application, there's a list of organizations local to you who provide these types of weatherization services. Choose a recommended local weatherization provider.
Complete and Submit Your Application: When you locate your local weatherization provider, you'll have to contact them to complete the application. Your provider will need your proof of income for the previous year (usually you can furnish your tax return). This could include social security payments.
Get Permission: If you live in a rented home, make sure you get permission from your landlord to do the repairs. Most are happy to have free repairs or improvements to their property.
In addition to ensuring your HVAC filters are replaced, updating old appliances, checking fridge and freezer temperatures, taking shorter showers, using energy efficient light bulbs, cold water washing, and insulation checks, the WAP can help you keep costs down. If you're in need, apply today!
Copyright 2023, RepublicanView.org