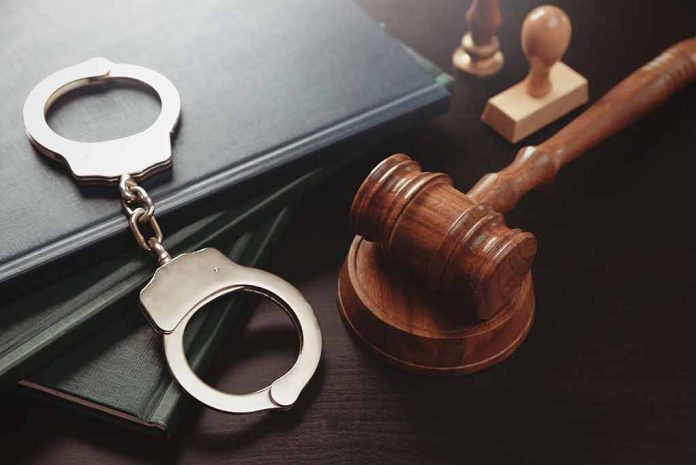 (RepublicanView.org) – Police in Wichita, Kansas arrested two men on human trafficking charges on July 21. Sinora Wilson and Elijah McCray were detained and charged with aggravated human trafficking after police located them at a hotel on West Kellogg Drive. The men are believed to have trafficked an unnamed 14-year-old from the hotel for prostitution. Wilson also faces charges related to a parole violation and possession of drug paraphernalia.
Detectives interviewed the victim, who was later taken to a children's shelter. Police released a statement saying that because the case involves a juvenile, no other details would be provided at the time.
This isn't the first time Wichita has been the scene of a trafficking bust. In June 2022, law enforcement officers arrested 32 people, in Kansas and Missouri, as part of an anti-child exploitation operation named "Operation Blue Ghost." Wichita police took 17 people into custody as part of the operation and charged them with human trafficking, aggravated human trafficking, and offenses related to the forced prostitution of minors.
The previous summer, in June 2021, "Operation Archangel" got underway. The Department of Homeland Security, Kansas Bureau of Investigation, and other law enforcement agencies teamed up with Wichita police to take down a child prostitution ring and arrested 16 people for various offenses.
The charity Save the Children says children make up 27% of trafficked human beings and two out of every three are girls. In most cases, the children are kidnapped by a person they know, and while most trafficking cases involve prostitution, victims are also forced into domestic servitude or even used as child soldiers.
The children are most often controlled using threats and manipulation, but many, particularly those forced into prostitution, are made to use powerful drugs such as heroin so that addiction will develop, making the victim dependent. The US is one of the busiest centers of trafficking in the world, but not all victims come from other countries; many are American-born.
Copyright 2023, RepublicanView.org