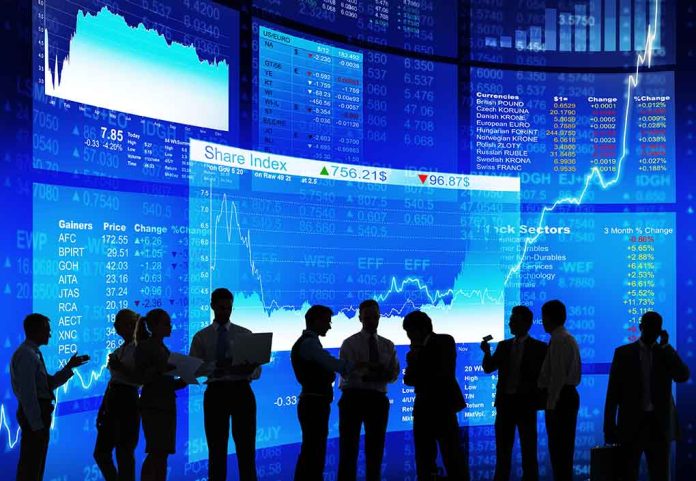 (RepublicanView.org) – Target has pulled merchandise considered by some to be Satanic from its stores. The creator of the brand known as Abprallen, which produced clothing emblazoned with phrases including "Too Queer For Here," "We Belong Everywhere," and "Cure Transphobia, Not Trans People," has reacted to the news saying she is relieved it happened because of the threats she'd received.
Erik Carnell, a female who identifies as male, was initially excited about the opportunity to have her products stocked by the retail giant. Carnell said however that when the products were stocked, she and her staff began receiving negative messages, including death threats.
Carnell has produced shirts stating that "Satan respects pronouns" and posted "Satan loves you and respects who you are" on her Etsy store.
While those particular products weren't a part of Target's Pride range, the stores selection was subject to an enormous backlash when it went on sale. Alongside shirts containing "Queer" messaging was a swimming costume labeled "tuck friendly."
The company has currently lost almost $9 billion from its value due to the backlash. However, CEO Brian Cornell defended the marketing decision and said it was "the right thing for society." He added that Target sought to cater to a more diverse customer base and insisted this approach enhanced his business. "It's helping us drive sales, it's building greater engagement with both our teams and our guests, and those are just the right things for our business today," he said.
Target is one of a growing list of companies to face backlash after directing its marketing toward trans people. For example, Bud Light, owned by Anheuser-Busch, lost more than 25% of its sales and knocked millions of dollars off its market value when it partnered with controversial trans influencer Dylan Mulvaney. Nike and Adidas also featured males dressed as females in their advertisements for female sporting products. As a result, social media users organized boycotts against both companies.
Copyright 2023, RepublicanView.org