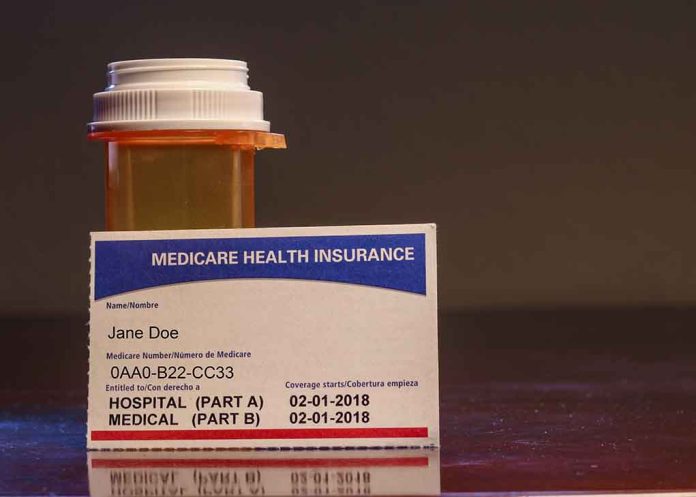 (RepublicanView) – If you're on Medicare and want to save even more money, you should definitely consider using Medicare OTC drug cards. You can save on over-the-counter medication with this benefit. Consumers make nearly 3 billion trips per year to their pharmacies, and many also order common OTC medications through sites like Amazon for a cheaper price. Plus, depending on your prescriptions, your out-of-pocket costs for OTC medications could end up totaling more than your prescription drug copays!
With Medicare OTC drug cards, you could end up saving on each visit to the pharmacy. This is all thanks to the Medicare Advantage savings plan, created by The Centers for Medicare & Medicaid Services. This plan can assist you with OTC drug costs. Here's a bit about where you can get one and how to use it.
How to Get a Medicare OTC Drug Card
General Medicare doesn't help with OTC medications, as its primary focus involves helping those who qualify pay for health-related expenses. That leaves them without help when it comes to nonprescription drugs, which can really add up at the pharmacy.
The official Medicare website, Medicare.gov, is the place to go to apply for the Medicare Advantage OTC Drug Card. When you look up "Medicare Advantage" or "Medicare OTC drug card" on Google or another search engines, you'll get a lot of websites (especially the ones that are advertising and say "ad"  next to them) trying to sell you things. The Medicare website advises you to go through them or a verified insurer, and to avoid giving personal information to plan callers. If you're ever stuck regarding something Medicare-related, they should be your first stop, not a for-profit, consumer-facing entity that could scam senior citizens.
Once Medicare Advantage approves you, you will get your card in the mail.
How to Check Your Balance and Activate Your Card
Just like credit and debit cards, your OTC drug card isn't activated until you do so. The card will come with specific instructions on how to do that, such as activating it online or by phone. When you go to activate it, make sure you have your card with you as you will need the card number. Do not give your card number to anyone else–before or after it's activated–unless a trusted family member or friend is helping you.
How Do You Use the OTC Card?
After you activate your card, you're ready to start using it to offset drug costs at most pharmacies. Most OTC drug card plans have a "use it or lose it" policy similar to some Flexible Spending Accounts (FSAs) that you might have encountered if you have been employed. The plan usually covers medical supplies, cold medications, and some things you might not even think it would cover (so always check).
When the quarter is through, your funds will expire, and the card will get reloaded. Most people use remaining balances on items like Tylenol, Advil, bandages, or first aid kits: things that are generally useful to have around. You will be permitted to use your Medicare OTC card in certain pharmacies and other stores. They typically include: Target, Kroger, Publix, CVS, Family Dollar, Walgreens, Dollar General, and Walmart. Also consider online pharmacies for convenience of delivery: Blink Health, My OTC Store, Planet Drugs Direct, and Health Warehouse are online pharmacies your plan may cover.
What Can You Get With Your Medicare OTC Card?
This isn't an exhaustive list, but you can get many common over-the-counter items with your card. They include:
First aid materials
Digestive medications
Denture products, such as Fixadent
Cough syrups
Orthopedic support
Sleep aids
Cold and flu medications
Band-Aids
Wart removers
Pain relievers
Antibiotic creams
Wellness products
Vitamins
Durable Medical Equipment (DME)
Your pharmacist should be able to direct you to products covered by your plan and card.
Not every Medicare Advantage plan provides Medicare OTC drug cards, so if you haven't signed up for Medicare yet and want this kind of card, you should check for it in the plan. If you often spend on OTC medication, consider a Medicare Advantage plan that includes an OTC card.
Copyright 2023, RepublicanView.org