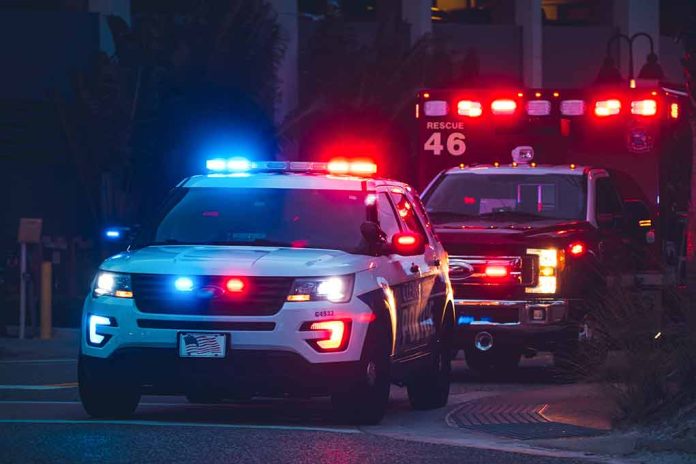 (RepublicanView.org) – Chicago residents suffered another weekend of crime on July 8 and 9 as armed groups allegedly perpetrated dozens of robberies. A report from CWB Chicago indicated Police believe at least three groups were involved in carrying out the robberies. From June 2022 to July 2023, robbery rose by 14%, according to a police report.
The latest incidents involve men jumping out of cars and robbing victims in the street. CWB Chicago reported that five men got out of a black Chrysler car and took several people's wallets and cell phones before escaping in the same car. In a separate but similar incident, five men jumped from a BMW, robbed people at gunpoint, then got back into the BMW to flee the scene.
Police say the same group of men is responsible for at least five hold-ups, and they believe three such gangs are in operation. Most victims were physically unhurt, but in the North California region of the city, a group of men reportedly attacked and beat up a woman before robbing her.
Chicago has faced issues with crime for years, but mayor Brandon Johnson has dealt with increasing scrutiny since he took office for his handling of the situation. While the recent police report indicates that murders and shootings have decreased in the last year, other types of crime have increased. Johnson has been criticized by conservatives for campaigning to defund the police while offering his staunch support to the Black Lives Matter activists who protested, and sometimes rioted, across the US in 2020.
Johnson says he takes a "holistic" approach to criminal behavior and believes that social inequalities are the cause. Following revelations that this year's Memorial Day weekend was the most violent in Chicago for seven years, with 52 shootings and 12 fatalities, Johnson released a statement condemning the violence and said he was committed to working to "protect every single life in our city."
Copyright 2023, RepublicanView.org