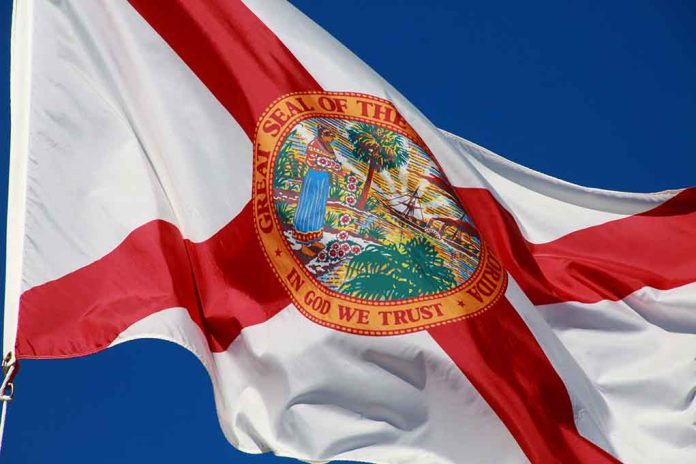 (RepublicanView.org) – Florida Governor Ron DeSantis has signed legislation to limit the influence of the Chinese Communist Party (CCP) in the Sunshine State. One of the new laws, SB 264, will prevent Chinese nationals from purchasing farmland or land within ten miles of a military installation. In addition, SB 258 bans the video-sharing platform TikTok from government employees' devices. Finally, SB 846 prevents staff at educational institutions accepting gifts from a college or university based in China or any other "country of concern."
Chinese corporations own approximately 192,000 acres of farmland in the United States. Most of this has been acquired since 2009. Foreign ownership of American farmland doubled between 2009 and 2019, and concerns center around food supply and proximity to sensitive sites. Last year, Chinese firm Fufeng tried to purchase 300 acres near Grand Forks, North Dakota – 20 minutes from the Grand Forks Air Force base. The base is home to some of America's most sensitive defense technology, and Republican and Democratic lawmakers opposed the purchase.
The acquisition plan was dropped, but the controversy prompted proposals to allow the Committee on Foreign Investment in the United States to block sales on security grounds.
In January, Donald Trump confirmed that he supports any such moves but will go further and ban Chinese nationals from owning telecommunications, energy, technology, or medical supply companies.
The former President published a video warning that the Chinese Communist Party is effectively buying America. He said, "China has been spending trillions of dollars to take over the crown jewels of the American economy." He added that the communist country is buying control of food, technology, minerals, and natural resources.
"China does not allow American companies to take over their critical infrastructure, and America should not allow China to take over our critical infrastructure," he added.
Some states have already enacted legislation to prevent foreign ownership of land. These include Arizona, Hawaii, Idaho, and Oregon.
Copyright 2023, RepublicanView.org