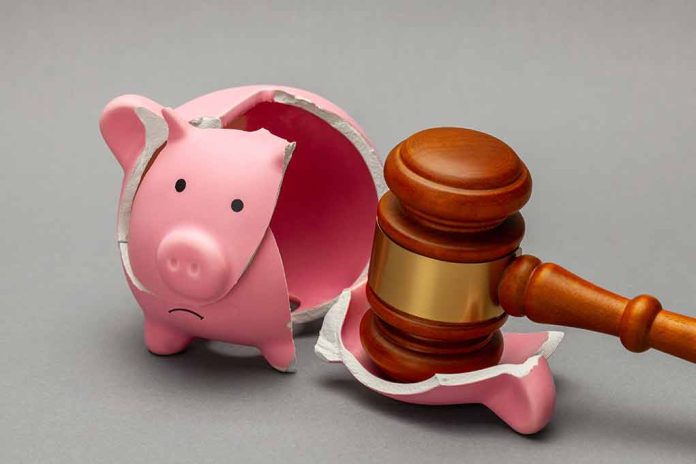 (RepublicanView.org) – One of America's largest pharmacy chains has filed for Chapter 11 bankruptcy protection, citing falling sales and controversy surrounding lawsuits alleging it has played a part in America's growing opioid crisis. Rite Aid has 2,000 stores in 17 states and will close a number of its outlets but hopes to save as many jobs as possible.
Chapter 11 bankruptcy protection is a legal mechanism that allows companies experiencing financial distress to reorganize and restructure their debts. Rite Aid has appointed a new CEO, Jeffrey Stein, and the company has borrowed $3.45 billion from its lenders to provide "sufficient liquidity" to see out the process.
According to Newsweek, Documents filed with the US Bankruptcy Court for the District of New Jersey revealed debts earlier this year of $8.6 billion, assets amounting to $7.65 billion, and a 2025 deadline for some liabilities. For the quarter ending in June, revenue was down from $6.01 billion to $5.6 billion. Net losses reached $320 billion, compared to $110 billion in 2022.
In addition, Rite Aid has faced more than 1,000 lawsuits at the federal, state, and local levels, claiming its outlets filled thousands of illegal prescriptions for "controlled substances." The company denies this but says it will deal with all litigation in an "equitable manner."
In March, the Department of Justice (DOJ) filed a suit claiming Rite Aid had violated the Controlled Substances Act and the False Claims Act in supplying potentially dangerous opioids to customers despite "red flags" that should have alerted staff. The DOJ furthermore alleges that Rite Aid attempted to cover up the scandal by deleting internal notes and warning local managers to be careful about how they communicate.
Copyright 2023, RepublicanView.org