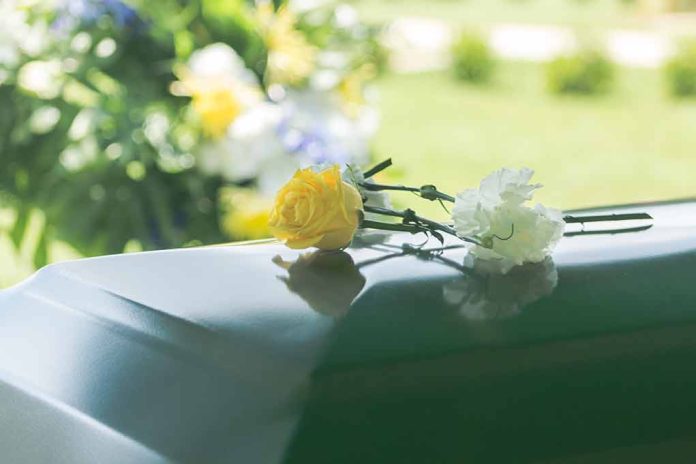 (RepublicanView.org) – Veteran soap opera actor Billy Miller has died at the age of 43. The Emmy award-winning star is best known for his roles in the daytime dramas "The Young and the Restless" and "General Hospital," but he also starred alongside Duchess of Sussex Meghan Markle in the legal drama "Suits." The actor reportedly died by suicide just two days before his 44th birthday.
After his untimely death, Miller's mother told the Soap Opera Digest that her son "fought a long, hard, valiant battle with bipolar depression for years."
"Suits" co-creator Aaron Korsh and several of his co-stars tweeted their admiration for the actor and described him as smart, gentle, and kind. Many fans also took to the platform to express their sadness over his passing.
Born in Oklahoma but raised in Texas, Miller won his first TV role in 2007 as Richie Novak on the ABC soap opera "All My Children." From 2008 to 2014, he portrayed  the character of Billy Abbott on "The Young and the Restless," and in 2014, he joined the cast of "General Hospital." During this period, he won an Emmy award for outstanding lead actor in a drama series, and two more for outstanding supporting actor. He also appeared in the critically acclaimed Clint Eastwood war drama "American Sniper" in 2014.
Mental Health America describes bipolar disorder as severe and debilitating. It is characterized by extreme highs and lows in mood for extended periods. It tends to run in families and can be exacerbated by stressful environments and circumstances. Its symptoms include dangerously poor judgment, which can cause people to take extreme and unnecessary risks. It also causes sleeplessness, anxiety, guilt, and depression.
The National Institute of Mental Health estimates that 2.8% of Americans have bipolar disorder. The percentage is similar for men and women and is most common in the 18 – 29 age range. Over 17% of sufferers have moderate symptoms, while 83% are characterized as extreme.
If you or someone you love is struggling, you can get help at any time by dialing 988 for the Suicide & Crisis Helpline or texting HOME to 741741.
Copyright 2023, RepublicanView.org