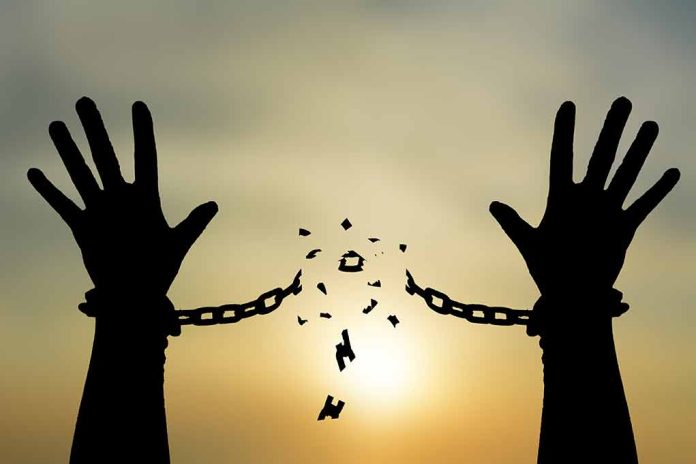 (RepublicanView.org) – The Biden administration has negotiated a deal with Iran to release American prisoners. Five US citizens and two of their families traveled back to America on September 18 amid tensions between the two nations and unease among Republicans. GOP Presidential contender Tim Scott recently accused the White House of "sending money to terrorists."
The terms of the deal hark back to 2018 when the Trump administration pulled out of an arrangement intended to curb Iran's nuclear ambitions. That deal was brokered during the Obama administration in 2015. Trump also froze Iranian assets and placed sanctions on some financial transactions. The latest deal unfreezes those assets and releases $6 billion for Iran to use for humanitarian purposes only – Qatar will hold the money.
The administration confirmed that no US public funds will be paid to Iran, and the released cash can only be used to purchase medical supplies, agricultural equipment, and food. The Iranian government, however, appears to take a different view – senior officials insist the funds will be under the direct control of Iran. "The needs of the Iranian people will be decided and determined by the Iranian government," said President Ebrahim Raisi, according to NBC News.
The new agreement included releasing five Iranians held in US jails for non-violent offenses. Three of these have refused to return to Iran – one will go to a third country, while two will stay in America. Details of their crimes have not been made public.
Three of the Americans held in Iran are US-Iranian dual nationals named Siamak Namazi, Emad Sharghi, and Morad Tahbaz. The other two have opted to keep their names unpublished, but all five were accused of spying and were detained between 2015 and 2018.
Some Republicans in Washington, DC, have accused Biden of naivete, with House Foreign Relations Committee chair Michael McCaul arguing that Iran will use the $6 billion to fund "terror proxy operations" worldwide as reported by Fox Business.
Copyright 2023, RepublicanView.org