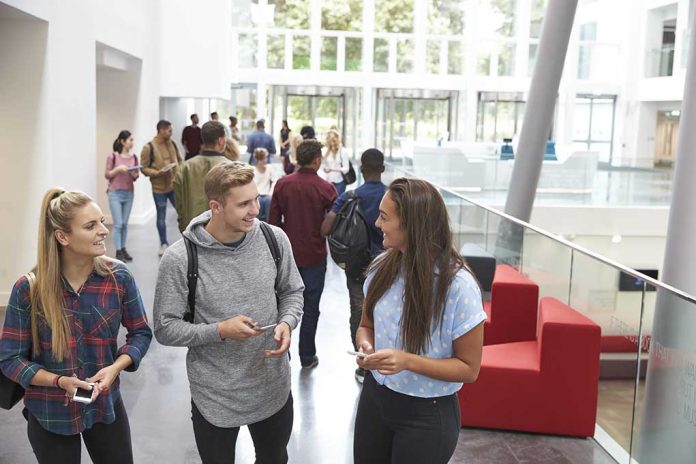 (RepublicanView.org) – A summer internship program at the University of Minnesota has prompted backlash for only accepting non-white applicants. The paid internship is taxpayer funded. Successful students will receive a stipend of $6,000 and work full-time on a supervised research project. The program organizers say it intends to prepare "students of color and Native Americans for graduate school."
The Equal Protection Project of the Legal Insurrection Foundation called on the university to change the policy and open the program to all races and ethnic groups. Bill Jacobson, president of the organization, said, "There is no good form of racial discrimination. Depriving white students of educational opportunities does not promote racial or any other form of justice." The Equal Protection Project wrote a formal letter to the Office of Civil Rights asking it to intervene.
The exclusion of white students from university programs is not a new phenomenon. In 2020, the Department of Justice found that the prestigious Yale University was illegally discriminating in favor of black applicants. A two-year investigation into the Ivy League school resulted in accusations by the Department of Justice that it was breaching civil rights laws.
In California, white students were banned from "common spaces" to avoid "white violence." Rules for access to the area included asking students of color not to bring white friends to the building. "Many POC [people of color] moved here to be able to avoid white violence and presence, so respect their decision of avoidance if you bring white guests," the rules state.
White people have long felt discriminated against in American society. Back in 2011, a Harvard study revealed that whites believed bias against them had rapidly and significantly increased. In 2017, 55% of white Americans felt the same way.
The White House, under President Biden, has promoted policies that explicitly exclude white Americans. For example, his infrastructure bill in 2021 promised construction contracts to non-white companies. His post-lockdown American Rescue Plan gave financial relief to non-white businesses only.
Copyright 2023, RepublicanView.org