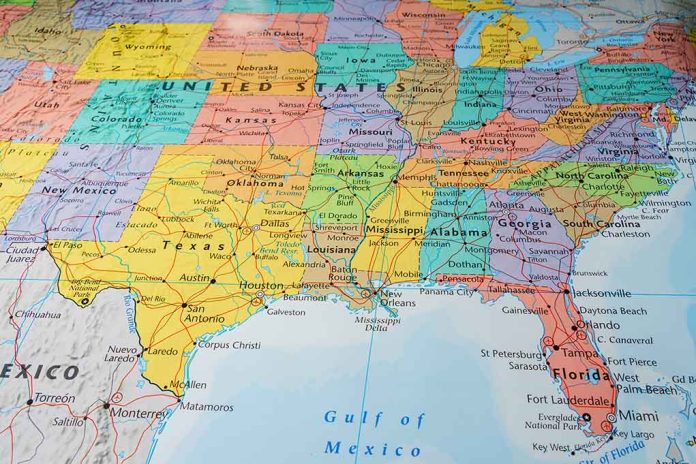 (RepublicanView.org) – Nebraska is the latest state to ban so-called "gender-affirming care" for minors. Governor Jim Pillen signed legislation preventing people under 18 from undergoing the drastic surgery that removes breasts from girls or male genitalia from boys. The Cornhusker State is the 18th in America to legislate such a ban.
The "Let Them Grow Act" passed 33-15 but not without incident. Protestors descended upon the state Capitol buildings on May 19th and arrests were made. A video clip posted on Twitter by Nebraska State Patrol showed a woman punching a state trooper. There were no serious injuries, however. Among those arrested were Sara Crawford of Lincoln, Lucia Salinas of Omaha, and Maghie Miller-Jenkins, also from Lincoln. Police charged them with disturbing the peace. In addition, Mar Lee and Danna Seevers were arrested for refusing to leave the public gallery.
The debate was interrupted as activists on the balcony threw used tampons onto the chamber floor.
A second piece of legislation accompanied the ban on trans surgeries for minors. This prohibits abortion in Nebraska after 12 weeks of gestation. The new law includes exceptions in cases of rape or incest.
Governor Pillen said, "Today is a historic day in the State of Nebraska. It is a day where we are standing up and protecting our kids so that they can have a better and brighter future." He added that it was the most significant win for conservatives in the state for a generation.
Activists have responded with fury to legislation in several states to protect children from radical transgender body alterations. This is often labeled "gender-affirming care" and is endorsed by the American Medical Association and the American Academy of Pediatrics. It includes cutting the healthy breasts from young girls who wish to identify as male, removing male genitals from boys who believe they are girls, or providing drugs known as puberty blockers to children. These stop the normal biological progress of a young person's body.
Copyright 2023, RepublicanView.org