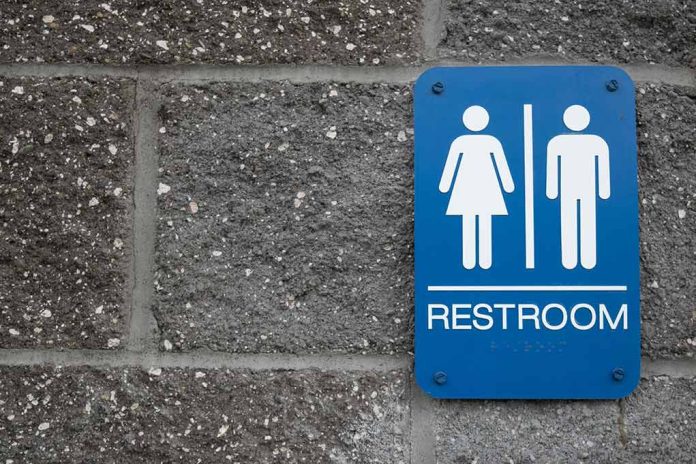 (RepublicanView.org) – High school boys in Oregon are protesting the presence of tampon machines in their restrooms by shoving them down the toilet. Photos of the dispensers in toilets have appeared online, and social media users are congratulating the boys on an effective protest.
The school, which has "gender-neutral" bathrooms, wrote to students via email saying taking down the tampon machines means time and resources are needed to put them back in place, and the boys should leave them be.
Oregon's Menstrual Dignity Act was passed in 2021. This requires schools to provide menstrual products in all bathrooms, regardless of gender. Lawmakers passed the measure in the Democrat-dominated legislature, saying it was intended to promote inclusivity, access, and privacy.
Caroline Moore, vice president of Parents Defending Education, said, "This is a perfect example of throwing away tax dollars in Oregon public schools." She added that the boys removing the tampon dispenser was not an act of vandalism but a legitimate protest from boys who want their own spaces. She said it is bizarre that an educational institution would ignore science and promote the ludicrous notion that males require female sanitary products.
The phenomenon of "gender-neutral" bathrooms has rapidly spread across America in the past few years. Republicans in various states have pushed back and insisted on privacy for both genders. The Obama administration issued a directive to all public schools stating that they must allow students to use the restroom that matches their "gender identity." The directive was non-binding but came with a warning that schools risk federal funding if they do not comply. President Trump reversed this.
Several states have passed legislation to prevent males from entering female restrooms, and vice versa. These include North Carolina, Iowa, Oklahoma, Tennessee, Idaho, and Arkansas. Governor Sarah Huckabee Sanders of Arkansas signed the legislation on her first day in office. It applies to all public and charter schools, from kindergarten through to 12th grade.
Copyright 2023, RepublicanView.org