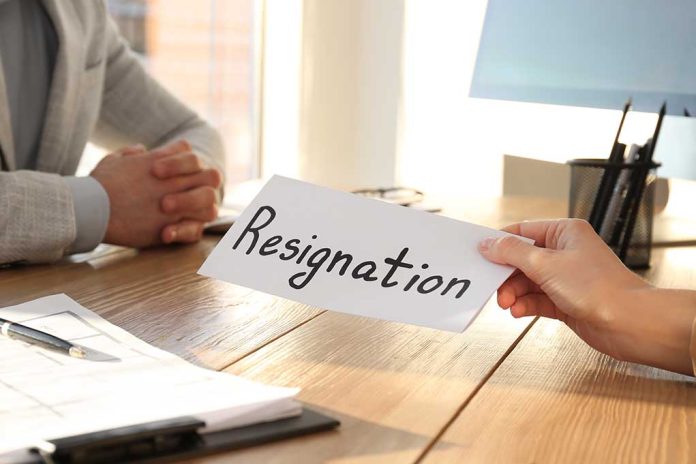 (RepublicanView.org) – A respected British TV host has resigned shortly after the discovery of a disturbing plot to have her kidnapped and murdered.
Holly Willoughby, who has spent the past 14 years working as co-host on "This Morning" by ITV, announced her sudden resignation Tuesday. She called it a "difficult decision" but said that she believes it's the best choice for her family. Willoughby is married and has three kids.
In her statement, Willoughby didn't confirm a specific reason for her departure. However, the announcement was made just days after a man was arrested for planning to have her kidnapped and killed. The plot was allegedly orchestrated by a 36-year-old security guard named Gavin Plumb. Police discovered his plans Thursday, October 5. That led the ITV network to remove Willoughby from the studio just minutes before she was scheduled to go live on air.
Alison Hammond filled in for Willoughby that morning. No explanation for the change as offered on air. Willoughby has remained off air since.
Plumb allegedly solicited David Nelson, a man from the US, online to carry out the plot. According to their plan, Wilson was set to arrive in the UK this week. Plumb answered questions regarding his basic demographics but has refused to cooperate with authorities beyond that. No motive has been discovered yet.
Plumb's plea hearing has been scheduled for November 3rd. His hearing will be held at Chelmsford crown court.
According to The Guardian, a deputy with the Essex and Kent serious crime directorate, Rob Kirby, called it a "fast-paced" investigation. Several officers are even working on the case overnight. ITV is cooperating with investigators while providing support for Willoughby and her family.
The network has increased security around its studio day and night. Police are also monitoring Willoughby's home as the investigation continues. The managing director at ITV, Kevin Lygo, hinted that she will still have some involvement with the network, although he did not specify how.
Willoughby's colleagues have offered their support for her and her family. They discussed her warmth, outgoing personality, and dedication to her work. Most said they will miss her at work but understand her decision to leave. Other celebrities who have been interviewed by Willoughby also expressed their support.
Copyright 2023, RepublicanView.org