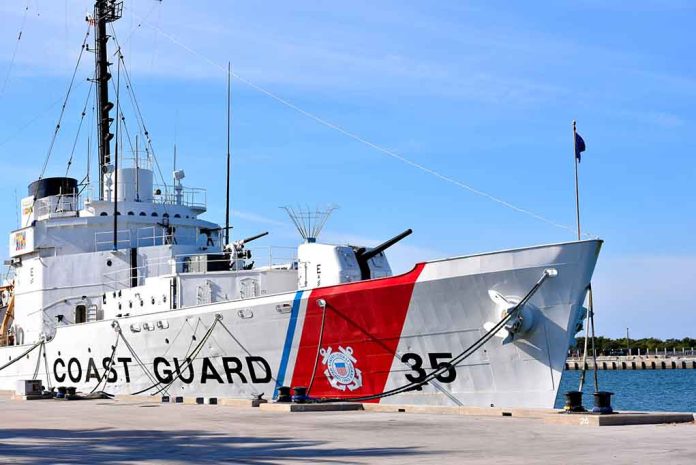 (RepublicanView.org) – The US Coast Guard has found "presumed human remains" and what are considered the final pieces of debris from the ill-fated Titan submarine that imploded en route to the wreck of the Titanic on the North Atlantic floor in June. Items, including the submersible's titanian endcap, were located around 1,600 feet from the Titanic. The likely human remains were removed and sent for analysis, according to the Coast Guard.
The visit to the wreckage will likely be the last; items will be added to previous discoveries, and all will undergo forensic examination.
Pelagic Research Services was the first company to venture to the sea floor in the wake of the tragedy. The US company made the journey days after the implosion of the vessel, when the death of all on board was confirmed. Using special remotely operated vehicles, Pelagic Research found the Titan vessel 12,500 feet down and hundreds of feet from the bow of the Titanic. Subsequent investigation revealed that it had imploded soon after departure and would have killed its occupants immediately.
The Titan submarine left the coast of Newfoundland, Canada, on June 18 and was occupied by Stockton Rush, the American CEO of OceanGate – the company that operated the vessel. Also on board was Paul-Henri Nargeolet, a French deep-sea explorer and Titanic expert, Hamish Harding, a British businessman, Pakistani businessman Shahzada Dawood and his son Suleman. Contact with land was lost under two hours after departure, and Titan was not heard from or located until four days later.
Soon after the tragedy, reports emerged that Mr. Rush tended not to favor safety measures and even considered these to be a waste of time and resources. Press reports claimed Titan had never undergone safety assessments and was not formally declared seaworthy by any organization. Safety laws did not apply because the planned trips to the Titanic shipwreck would occur in international waters and were, therefore, lawless.
Copyright 2023, RepublicanView.org