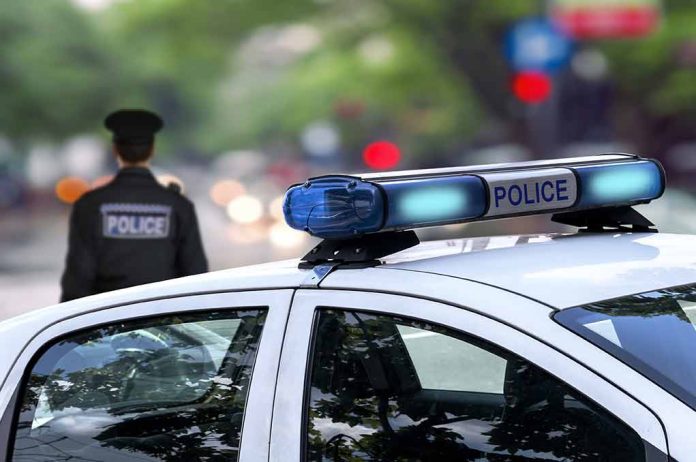 (RepublicanView.org) – A woman awaiting trial for the murder of a professional cyclist allegedly tried to escape police while attending a medical appointment. Kaitlin Armstrong, who was charged with murdering Anna Moriah Wilson in 2022, was walking back to the cop patrol car after her appointment when she ran. According to reports, she managed to make it about one block before police recaptured her. It is unknown if she was wearing handcuffs or similar restraints, and officers refused to comment on her medical treatment.
The murder of gravel cyclist Wilson, known as "Mo," occurred in May 2022 after she'd returned from a night out with Armstrong's boyfriend, Colin Strickland. The defendant allegedly shot Mo multiple times in her bathroom, where a friend later found her slumped over the tub.
When questioned, Strickland said he did not believe Armstrong was capable of murder, saying she was an "incredibly kind, caring, sweet person" who had taken care of his sick mother. Nonetheless, Armstrong disappeared soon after the killing, and a 43-day manhunt got underway.
The pursuit of Kaitlin Armstrong ended in tropical settings when she was located on a beach in Costa Rica. Having undergone plastic surgery, she attempted to build a new life in the Central American country and even began dating.
The US Marshals Lone Star Fugitive Task Force was on the case and found that she had sold her Jeep Grand Cherokee in Austin, Texas, for $12,000, meaning she had the funds to flee. The Marshals then discovered she used a fraudulent passport to board a flight out of New Jersey toward San Jose, Costa Rica, only days after Ms. Armstrong's murder.
Following her extradition back to the United States, Kaitlin Armstrong was charged with murder and sent to prison on $3.5 million bail. She faces a potential prison sentence of 99 years if convicted. US Marshals said her capture resulted from local, federal, and international law enforcement working together to apprehend a violent criminal.
Copyright 2023, RepublicanView.org