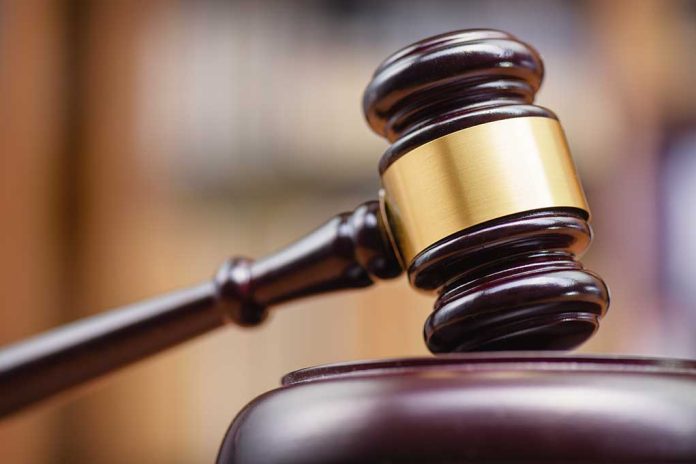 (RepublicanView.org) – A federal judge has rejected a request submitted by activists to block a suspension of the 2nd Amendment in certain parts of New Mexico as legal challenges make their way through the courts.
David Urias, a U.S. district judge, will allow an executive order from Democrat governor Michelle Grisham to continue a suspension of citizens' right to carry at parks and playgrounds owned by the state. The request follows a series of lawsuits against Grisham's highly controversial gun law.
On September 8th, Governor Grisham issued an emergency order that suspended the right of citizens to conceal or open-carry their guns on state property in the metro Albuquerque area, including parks and sidewalks. Grisham said the emergency order was issued in response to an increase in violence. However, the initial version of the ban didn't last in face of massive backlash.
Legal challenges and public protests came almost immediately, including some from law enforcement leaders in New Mexico. Harold Medina, Albuquerque's police chief, and Sheriff John Allen of Bernalillo County both said they would not enforce the ban, citing Constitutional concerns and a recent settlement for police reform from the DoJ. Democrat District Attorney Sam Bregman of Bernalillo County also said he would not enforce the order.
Republican state senator Greg Baca condemned the move as well, warning that it could leave law-abiding New Mexicans unable to properly defend themselves against criminals. He called them the real targets of Grisham's order.
The National Association for Gun Rights took legal action against Grisham. Foster Haines, a member of the organization who lives in Albuquerque, partnered with them in the lawsuit.
According to the order, anyone found in violation is subject to a potential $5,000 fine and other civil penalties.
It follows an expansion of gun rights after a Supreme Court settlement last year.
Additionally, the order requires state authorities to visit gun shops throughout New Mexico for monthly inspections. It also requires the New Mexico Department of Health to expand the information gathered from hospital victims who suffered gunshot wounds, including the firearm's manufacturer.
Copyright 2023, RepublicanView.org