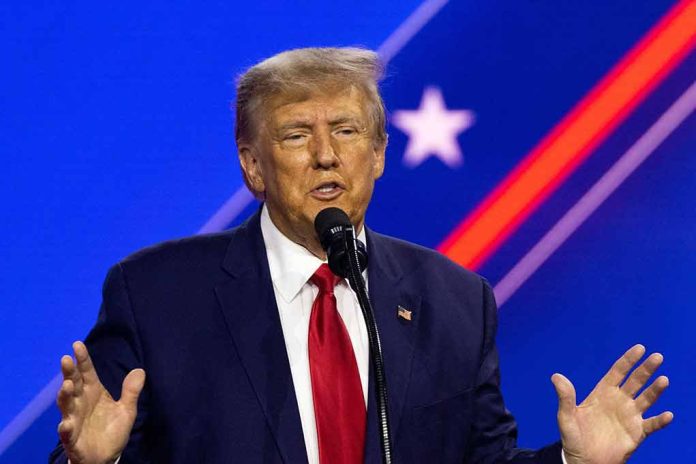 (RepublicanView.org) – Fox News Host Sean Hannity told a crowd in Iowa last week while introducing Former President Donald Trump that Trump intends to fight all the "politically charged indictments" heading his way. During his speech, Trump claimed the Biden White House has turned America into nearly "a communistic state" and told his audience that federal agencies are weaponized against him, and the American people at large.
The former President is awaiting trial in Florida for willful retention of classified information, conspiracy to obstruct justice, and false statements and representations. Those charges relate to boxes of classified documents found by the FBI during a raid on his home last August. Trump pleaded not guilty on all counts in June.
In New York, Trump also pleaded not guilty on counts of falsifying records, and a further hearing is scheduled for December 4. These allegations surround an alleged hush money payment from Trump's former lawyer Michael Cohen to adult film star Stormy Daniels, who claims she had an affair with the former President.
Trump also received a notification from federal prosecutors saying he is a prime target in the investigation into the events of January 6. Trump said he knows a notice of that kind means an indictment is imminent.
Finally, charges may be brewing in Georgia as the former President fails in his attempt to have investigations there shut down. In July, the Georgia Supreme Court unanimously ruled that Trump's lawyers failed to make a case against DA Fani Willis – the attorneys claimed she had flouted rules regarding grand jury indictments.
Willis has indicated she intends to file charges against Trump for alleged interference in the Peach State count.
Copyright 2023, RepublicanView.org