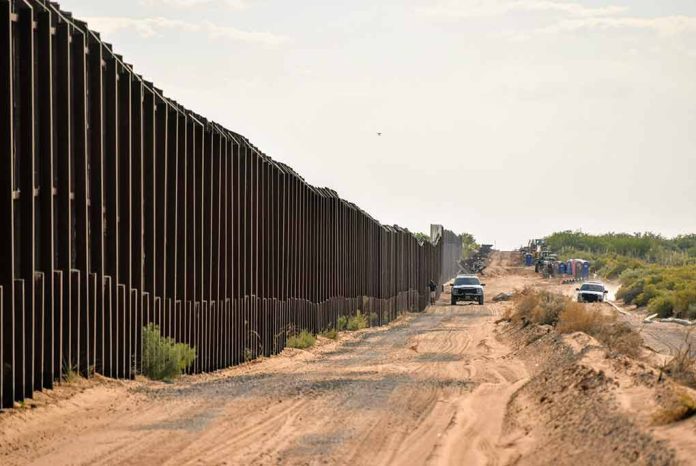 (RepublicanView.org) – Investigators from the Department of Public Safety (DPS) Office of Inspector General in Texas are looking into claims of inhumane behavior toward migrants at the southern border. A complaint by a DPS trooper prompted the probe after he said he was ordered to refuse to provide drinks to the migrants and to "push people back into the water to go to Mexico," according to Breitbart News.
The investigation, opened by the Office of Inspector General, will examine what orders are issued to troopers in the field and if they are contrary to Texas border security policy. DPS spokesman Travis Considine said the allegations made in a leaked email by the trooper in question were not in line with policy and there is no rule in place requiring border officials to refuse water to migrants, or to send them back into the Rio Grande.
An OIG investigator began questioning people in Eagle Pass on July 18, but DPS Lieutenant Chris Olivarez said there is no basis for the accusations of mistreatment. On his Twitter account, Olivarez wrote, "Troopers attempt to stop migrants from placing themselves in harm's way by deciding to cross the Rio Grande."
Texas Governor Greg Abbott said while border officials encourage migrants to enter the country via legal routes, there is no evidence of mistreatment.
In the email that prompted the investigation – described in detail by the Houston Chronicle – the unnamed trooper alleges that Texas National Guard soldiers pushed a 4-year-old girl back through razor wire, while a pregnant woman became snagged and a teenager broke his leg on the same wires. The trooper stated that miles of razor wire are situated within the river, causing accidents and risking migrant lives.
DPS Director Steven McCraw said in an email that the wire is there to deter migrants from taking dangerous routes, thereby providing protection. He asserted that the authorities do all they can to reduce the risks to migrants, while smugglers don't care about them.
Copyright 2023, RepublicanView.org