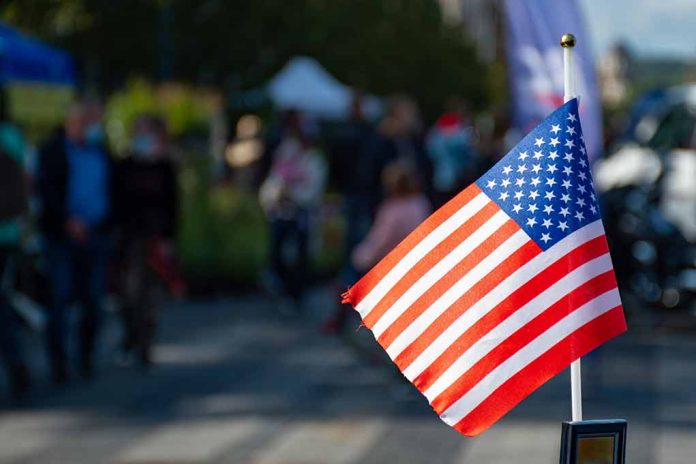 (RepublicanView.org) – GOP front-runner Donald Trump is polling his strongest results to date. The latest Morning Consult poll puts the former President at 58% among Republican primary voters. The result displays an increase of 5% in only one week. Florida Governor Ron DeSantis remains in second place, but his support has dropped to just 21%.
The biggest lead Trump has previously had over DeSantis was 31%. This has now risen to 37%. Former Vice President Mike Pence is at 7%, while Nikki Haley and Vivek Ramaswamy have 3% each.
Additionally, Republican voters have more confidence in Trump's ability to beat Biden. A majority of 54% believe Trump will defeat the President, compared to only 25% for DeSantis.
Mr. Trump says his movement is greater now than it was in 2016. Speaking in Indianapolis, Trump said, "Now we've been tested. We had four great years, and we did things nobody thought could be done, including cutting taxes at the highest level, cutting regulations at a level that gave us the most jobs we ever had."
In a separate development, the former President said he may not participate in Republican primary debates. Republican National Committee Chair Ronna McDaniel confirmed that the first debate is scheduled for Milwaukee, Wisconsin, and is organized in partnership with Fox News, Young America Foundation, and Rumble. Trump questioned the wisdom of involving Fox, which he describes as "hostile" to "Trump and MAGA."
Last year, Trump lashed out at Fox and said it was pushing a Democrat agenda. "Gets worse every single day. So many Dems interviewed with only softball questions, then Republican counterparts get creamed," he wrote on his Truth social media account. Relations deteriorated further when Fox owner Rupert Murdoch told Trump he would not back his campaign for the White House in 2024. The Murdoch-owned New York Post, which previously endorsed Trump, ran a front page last November depicting the Republican as Humpty Dumpty, who "had a great fall."
Copyright 2023, RepublicanView.org